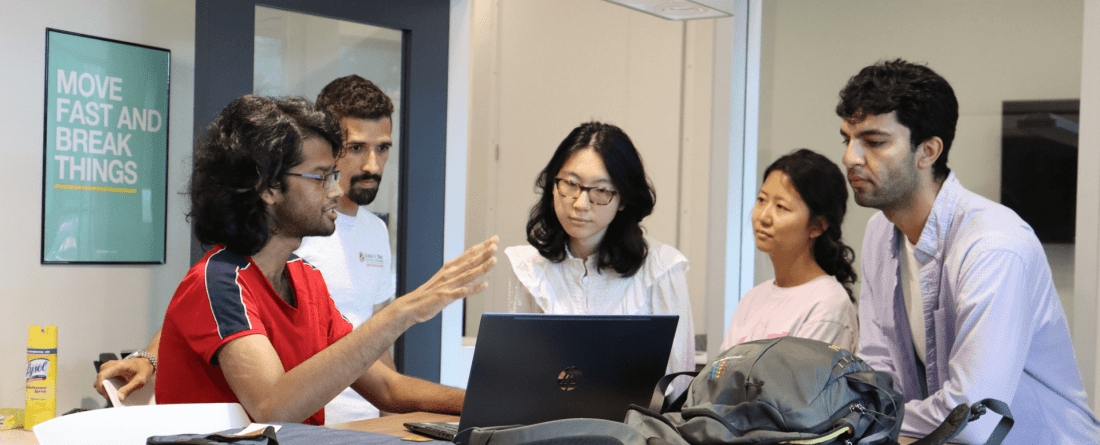 Learn, Grow, and Accelerate Your Social Impact Initiative
Do you have an idea that could change someone's life, our environment or our future? Are you working on a project or social venture that could benefit from coaching, programming and/or financial support? You could spend a semester (or two!) exploring, testing or scaling up your project or venture at the Do Good Accelerator.
We offer an 8-week program during the fall, spring and summer semesters, designed to support students where they need it most, as they work diligently to increase their impact. The Accelerator Fellows program provides students the space, resources and opportunities to transform their ideas into impact.
Each week, students spend time participating in 1:1 coaching sessions with field experts, engaging in workshops that provide insights to valuable tools and resources, and immersing themselves in group activities with their peers who are also tackling a variety of social issues.
Summer 2023 Program Details and Dates
The Accelerator Fellows program is open to all current UMD students. The ideal student for this program is one who is in the implementation phase. If you are a current University of Maryland, College Park student you are eligible to apply. 
Summer Fellows will be required to work two days each week at the Accelerator. Summer Fellows will receive a $3,000 stipend during their fellowship.
Important Dates
March 6: Application opens
April 9: Application closes
April 21: Fellows notified of program acceptance
June 5: Program begins
July 28: Program ends 
Coaching and Advising
One-on-one coaching sessions with the experts you need to answer your pressing questions and guide you forward.
Interactive Workshops
Engaging workshops that build diverse skill sets - from marketing and communications, to business model canvassing and more.
Community and Resources
Workspace, $3,000 in funding, dedicated time and group activities with like-minded peers to advance your idea.
Meet the Spring 2023 Fellows
Meet the Fall 2022 Fellows
Meet the Summer 2022 Fellows
Meet the Spring 2022 Fellows
Questions?
Do you have questions about the program or applying? Email Kisha Monroe, Do Good Accelerator Manager at kvmonroe@umd.edu.