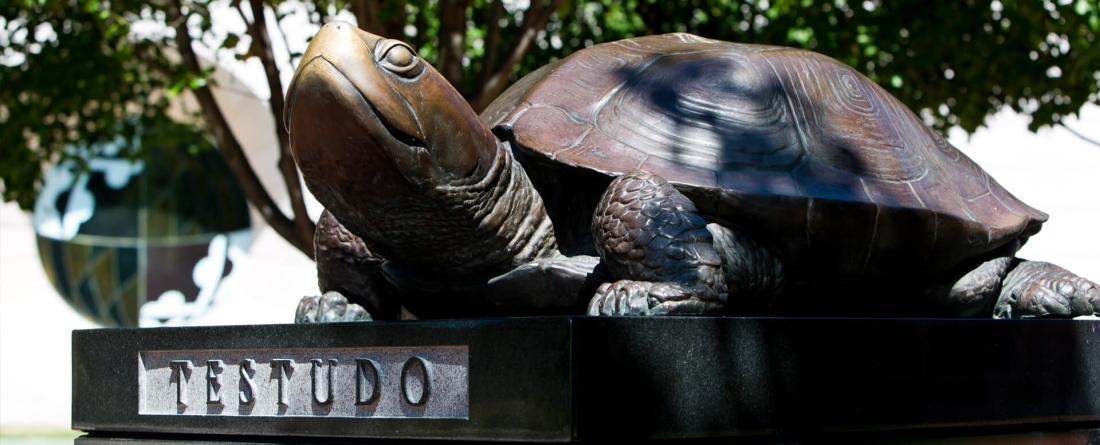 Remember that college experience or course that changed you? The one that got you excited about learning and what you wanted to do with your life? Imagine a campus where most of your college experiences were that inspiring and enabled you to Do Good.
Today's college students are more passionate about social issues than ever before and are looking for ways to get involved and make a difference. As a result, demand for social impact education and experiences is at its highest point in decades, but opportunities to get involved are not widely available on most college campuses. That's where we come in.
We believe that all students are capable of creating effective change, making a powerful impact and innovating creative solutions to our world's most pressing challenges, now. We're not just motivating students to do good. We're equipping them with the skills, experiences and resources that result in a lifelong commitment to social impact.
Do Good Community Commitments  
The Do Good Institute believes that all members of the Do Good campus community bring valuable experiences, backgrounds, identities, and fields of study or interests. It is based on these diversity of perspectives that students are creating effective change, making a powerful impact, and innovating creative solutions to our world's most pressing challenges. Whether it is a student team working on a new community project, or a staff or faculty member coaching a student, we understand that to ignite meaningful change, everyone in our community must consistently and intentionally promote inclusion and respect. 
We celebrate and value people of all races, ethnicities, abilities, gender expressions, sexualities, and class backgrounds, and what their unique identities bring to our community. The Do Good Institute is committed to being a safe and welcoming place for all people, condemning and confronting acts of injustice, discrimination, harassment, or bigotry. Our Do Good community commits to: 
Seek to understand our own biases and privilege, recognizing how they influence the way we approach issues and solutions and the way we do good in various communities. 

Hold ourselves accountable in creating and sustaining an inclusive, diverse, and equitable community; and addressing behaviors that may harm others, intentionally or unintentionally. 

Continually educating ourselves and being aware of historical and current biases, privilege, sexism and racism that exists within the communities we work; dedicating time to perpetual listening, learning, and improving. 

Actively engaging in respectful dialogue, listening to others' feedback and lived experiences with empathy, even when uncomfortable or challenging.

Striving to create a more equitable, inclusive, and just world through our everyday actions and decisions both within this Do Good community and beyond. 
As you join this community, it is critical that you understand the culture and community we strive to build and uphold. 
As we continue to learn and grow, we understand the following University of Maryland Offices and tools are useful resources we can look to: