Watch this Year's Finals Event
Read About the 2023 Finalists
Meet this Year's Semi-Finalists
Learn More About the Challenge
And the 2023 Winners are...
Thank you to everyone who joined us on campus and online via livestream for the 2023 Do Good Challenge to celebrate incredible student-led impact and this year's finalists. Congratulations to all of the teams who competed this year: we are continually impressed by all that you accomplish. 

This year's finalists are addressing issues ranging from combating intolerance and hate to supporting sexual assault survivors and reducing energy waste and so much more. Congratulations to:
Kesem at UMD: First Place Project ($5,000) and Finalist Audience Choice Winner ($2,500)
Sustainabli: First Place Venture ($5,000)
In case you weren't able to join us or watch live - or you want to re-live the magic - you can watch it here. Otherwise, you can read more about this year's celebration and discover the winners here.
About
The annual Do Good Challenge inspires students to make a difference for the issues, ideas and communities they care about. Students from across campus spend the year advocating, fundraising, volunteering and developing solutions to tackle pressing social issues. Six Finalist teams will pitch their project or venture and the impact they've created for the chance to win a share of more than $20,000.
Join us on April 24 for the Do Good Challenge Finals: visit the Do Good Showcase to meet and connect with our Do Good students, alumni and friends and have the opportunity to hear from students who are taking action and vote for your favorite Showcase team. Then, watch and cheer on as Finalist teams pitch their project or venture and the impact they've created for a chance to win a share of more than $20,000!
Please note, this year's Do Good Challenge Finals will take place at the Riggs Alumni Center.
This page is your hub for the 2023 Do Good Challenge, so check back often to see what's new! Tell us your favorite thing about the Challenge at @DoGoodatUMD using #DoGoodUMD.
Finalists
Project Finalists

Kesem at University of Maryland
Kesem at University of Maryland is one of more than 130 student-led chapters across the nation that serves families impacted by cancer. Kesem at UMD provides year-long support including care packages, monthly calls and more to children ages 6-18 in the DMV area. Their flagship program is a free week-long summer camp that brings kids of similar circumstances together. Last summer, Kesem hosted a record-breaking 62 campers and through community partnerships were able to bring 45 counselors as well. This summer, they already have 80 registered campers. On Giving Tuesday, they raised more than $50,000, bringing their total to more than $400,000. Since the group started, its 400 student volunteers have dedicated an estimated 85,000 service hours to the cause. 
Jack Yang,

College of Computer, Mathematical and Natural Sciences

Kaitlyn Kim

, College of Behavioral and Social Sciences; CIVICUS Living and Learning Program

Nick Johnson,

A. James Clark School of Engineering
Preventing Sexual Assault (PSA)
Preventing Sexual Assault (PSA) is the only student organization on campus dedicated solely to protecting and uplifting survivors as well as acting as the voice for students in all matters related to Title IX and power-based violence. The 100+ members conduct education and prevention programs to create safe spaces for survivors and facilitate conversations with UMD administration and all campus Greek life organizations. PSA sits on the Sexual Assault Prevention Committee and Title IX Advisory Board and works toward the prevention of sexual assault on campus by combating rape culture and advocating for policies that address sexual assault. The organization raises awareness and funds through events such as the Occupy McKeldin 12-hour sit-in, which garnered 1,000+ attendees in 2021, and a "Slut Walk" to end victim-blaming, with 150+ students participating in the most recent walk.
Anna Gerstein,

School of Public Policy

Damiana Colley,

College of Behavioral and Social Sciences

The 2nd LT Richard W. Collins III Foundation
The 2nd LT Richard W. Collins III Foundation was established to defeat the intolerance and fear that robbed the Collins family of their beloved son, and promote scholarship and mentoring to ensure the success of young people of color. The Foundation successfully lobbied the Maryland General Assembly for the enactment of the 2nd LT Richard W. Collins III Hate Crime Law as well as the 2nd LT Richard W. Collins III Scholarship Program Legislation, which provides $1 million in annual scholarships, with 700+ Maryland HBCU students receiving scholarship funding since 2019. Through partnerships, the Foundation brings together ROTC students from historically Black colleges and predominately white institutions for outdoor leadership exercises aimed at fostering community.
Dawn Collins

, Nonprofit Management and Leadership Graduate Certificate Candidate, School of Public Policy
Venture Finalists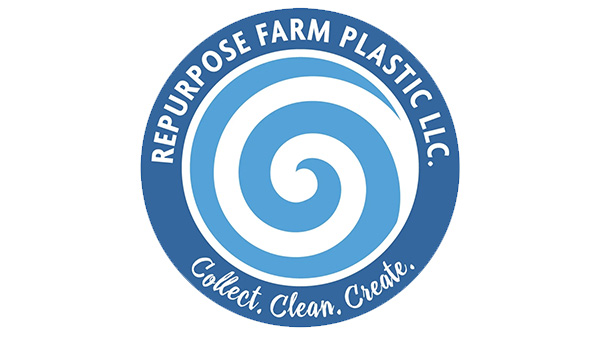 Repurpose Farm Plastic LLC
Repurpose Farm Plastic LLC is designing a small-scale cleaning technology specifically for plastics used in agriculture. Plastic films and tubing are essential for farming, but at the end of the season, most of these materials end up in landfills, burnt in the field or buried in the soil. Repurpose Farm Plastic LLC is creating a process to collect and clean agricultural plastic waste at UMD farms and beyond - and has already been able to save 2 tons of plastic from landfills. The group took first prize in the UMD 2020 AgEnterprise Challenge and has been accepted into the National Science Foundation I-Corp Program, the Mokhtarzada Hatchery, and received an $18,000 Sustainability Grant to continue to develop their machine that aims to help recycle some of the 1,800 tons of plastic waste produced by Maryland farmers each year.
Krisztina Christmon

,

 Ph.D. Entomology, College of Computer, Mathematical, and Natural Sciences

Sustainabli
Sustainabli is a startup that creates B2B sustainability solutions for research labs, focusing on cost-effective fume hood management tools to reduce energy waste and carbon emissions. After a year-long pilot with 28 fume hoods in the chemistry department, the startup saved the university nearly $15,000. Sustainabli is working with campus administration on potential plans to expand their tech, which could potentially reduce UMD's annual carbon footprint by more than 1,000 metric tons, or 1,500 MWh reduction in energy waste and nearly $100,000 in savings annually. They have raised $10,000 in non-dilutive grants, participated in three Accelerator programs, including NSF I-CORPS, and developed partnerships with the International Institute for Sustainable Laboratories, My Green Lab, and three universities. 
Kevin Tu

, College of Behavioral and Social Sciences; College of Computer, Mathematical and Natural Sciences; Honors College (University Honors); and 2021 Do Good Challenge winner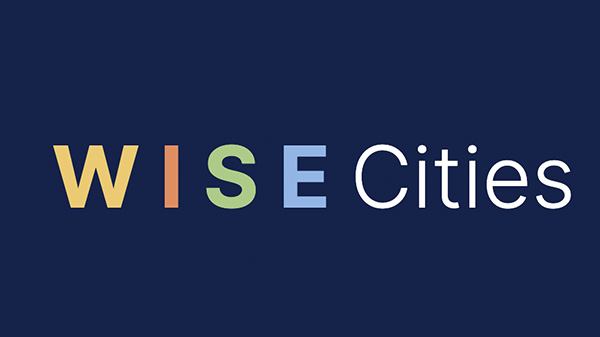 WISE Cities, LLC
WISE Cities, LLC is a female-run startup focused on designing accessible technology to address the issue of social isolation among the elderly. The company's first app allows seniors to form local groups and gives community centers and local businesses the opportunity to connect with this typically hard-to-reach audience. WISE Cities was selected for a pilot opportunity with the City of Fairfax through the Smart City Challenge, which provides them direct access to a community interested in their service. They have connected with almost 200 community centers, businesses, governments, and networks to refine their product and have received $20,000 in grants, credits and resources through the Dorm Room Fund, AWS Activate, Google Cloud and others. The product has been featured on MSN and Patch and has gained support from the National Village to Village Network, which helps people age in place.
Katherine-Aria Close

, College of Agriculture and Natural Resources; College of Arts and Humanities; Honors College (Design Cultures and Creativity)
Prizes
More than $20,000 will be awarded during the 2023 Do Good Challenge. Expert judges will award first, second and third place prizes based on past, current and potential impact and accomplishments. An Audience Choice Prize will be voted on live during the Do Good Challenge Finals and there will be additional prizes awarded to teams both before and during the event! Don't miss out on your chance to support these impactful student teams.
Project-Track Awards
1st Place: $5,000
2nd Place: $2,500
3rd Place: $1,000
Venture-Track Awards
1st Place: $5,000
2nd Place: $2,500
3rd Place: $1,000
Audience Choice Awards
$2,500 Finals Audience Choice Award
$750 Showcase Audience Choice Award
$500 Showcase Audience Choice Award Runner-Up
Judges
We're excited to share the following leaders, changemakers and alums will be our judges this year:
Rosie Allen-Herring, President and Chief Executive Officer, United Way of the National Capital Area: 
Rosie is an international expert on public private partnerships, philanthropy, and business strategy. She has more than 30 years of experience in the areas of corporate finance, strategic leadership, public and private partnerships, corporate philanthropy, and community investment. Prior to her role at United Way of the National Capital Area, Rosie was the Managing Director of the Community Investment and Engagement Division at Fannie Mae. She holds key leadership roles with several business and civic organizations, including serving on the Board of Directors for MedStar Health, Inc., Greater Washington Partnership, Greater Washington Board of Trade, WesBanco, Board of Trustees at A.T. Still University, Prince George's Community College Foundation, and several other organizations. She earned a B.A. in Economics from Howard University, an M.B.A. from Strayer University and was an International Fellow of the United States-Southern Africa Center for Leadership and Public Values at the University of Cape Town (SA) Graduate School of Business and Duke University Graduate School of Public Policy. 
Michelle Gilliard, Corporate Social Responsibility Leader, IBM Americas, IBM: 
Michelle is a national leader in expanding educational and occupational opportunities for underrepresented and underserved communities. Working across the U.S., Canada and Latin America she is responsible for regional IBM corporate social responsibility representation and execution of key programs and initiatives to continue advancing IBM's performance and global recognition as a socially responsible and sustainable company. Previous roles include Director, US Education and Workforce Department at FHI360, an international human development organization, Partner at Venture Philanthropy Partners, a high engagement philanthropic investment firm focused on improving educational and social outcomes for children and youth in the Washington, D.C. region, Senior Director at the Walmart Foundation where she led the Foundation's national postsecondary education and workforce development CSR partnerships and giving programs. Current board appointments include the American Youth Policy Forum, Goodwill Excel Center Adult Public Charter School in Washington, DC, and Higher Achievement.
Kahlil Kettering, MPM '15, Bezos Earth Fund Program Director, The Nature Conservancy: 
Kahlil provides strategic management and oversees all of The Nature Conservancy (TNC) deliverables associated with the $100M Bezos Earth Fund gift to TNC. He serves as the point person working with project teams around the globe to collaboratively deploy and scale natural climate solutions to capture greenhouse gas emissions. Prior to this position, he served as the inaugural Urban Conservation Program Director for The Nature Conservancy Maryland/D.C. Chapter from 2015-2021 where he developed conservation strategies in Washington, D.C. and Baltimore, centered on implementing projects that elevate the intersection of protecting nature in urban areas and the benefits nature provides people in cities. Kahlil holds a bachelor's degree in International Studies from American University, a master's degree in Global Environmental Policy from American University and a master's degree in Nonprofit Management and Leadership from the University of Maryland. He serves on the Do Good Council and competed as a finalist for team Ride4ECO in the Do Good Challenge during his time as a student at UMD.
Paul Monteiro '02, Director, Community Relations Service, U.S. Department of Justice: 
On April 2, 2023, Governor Wes Moore announced the appointment of Paul as the first secretary of the newly created Department of Service and Civic Innovation. Prior to this appointment, Paul was nominated by President Joe Biden and later confirmed as the Director of the United States Department of Justice Community Relations Service (CRS). He returned to CRS from his position as chief of staff to the president and assistant vice president of external affairs at Howard University. He previously served as the CRS Acting Director from December 2015 to January 2017. During his tenure, he oversaw CRS's work supporting communities as they worked to reduce tensions and to prevent and respond to bias incidents and hate crimes. In 2014, President Barack Obama appointed Paul as national director of AmeriCorps Volunteers in Service to America, the domestic counterpart to the Peace Corps. After serving on Senator Barack Obama's 2008 presidential campaign as the deputy director for religious affairs, Paul joined the White House staff as an associate director in the Office of Public Engagement.
Cedric Nwafor '18, CNML '21, Founder and Chief Executive Officer, Roots Africa, and 2021 Do Good Challenge winner: 
Cedric is a social entrepreneur, civic activist and public speaker who has organized, facilitated and provided keynote addresses for conferences and events across Africa and the United States. He is the founder of the Maryland-based group Roots Africa, a youth-led organization that combats hunger, poverty and exclusion by connecting students and agricultural experts in the U.S. and Africa. Cedric is an agricultural evangelist who has studied the approaches to farm life and management in Idaho, Maryland, Rwanda, Liberia and Uganda and believes that engaging the young generations in agriculture is vital to the future of the African continent and the socio-economic well-being of its peoples. Cedric previously served as a member of the ''Power Team'' and coordinator for five committees of the Afrika Youth Movement, and as a Mentor and Advocate for Streetwise Partners, an organization supporting low-income populations. He was a 2016 nominee for the African Youth in Agriculture Award, won the project-track of the 2021 Virtual Do Good Challenge, and received UMD's  Outstanding Young Alumnus award in 2022.
Daniel Widome, Executive Director, Senior Philanthropic Advisor, Morgan Stanley: 
With more than 15 years of experience in philanthropy, management consulting, foundation strategy, policy analysis, and nonprofit effectiveness, Daniel is responsible for providing customized philanthropic advisory services to ultra-high net worth individuals, families, and family offices, as well as nonprofit, foundation, and corporate clients. Prior to joining Morgan Stanley, Daniel was Head of the Philanthropy Practice at TCC Group, where he led a national team that advised and managed the philanthropic efforts of institutional and family foundations. He served as a director at Arabella Advisors, where he helped philanthropists conceptualize their vision for change; develop their impact strategies; design and implement their grantmaking initiatives; and learn and adapt from the communities they serve. He was the inaugural employee of Arabella's San Francisco office, and he led the firm's grants management advisory practice, which focused on helping philanthropists design, manage, and learn from competitive grantmaking programs and innovation contests. 
Sponsors and Partners
A special thank you to Morgan Stanley Private Wealth Management for its decade-plus lead sponsorship of the Do Good Challenge; The Rothschild Foundations for its transformative partnership with the Do Good Institute and Do Good Challenge; and Freed Photography for capturing every in-person Do Good Challenge Finals.
The Do Good Challenge and the Do Good Institute are made possible by the support and commitment of our dedicated partners, donors and community.