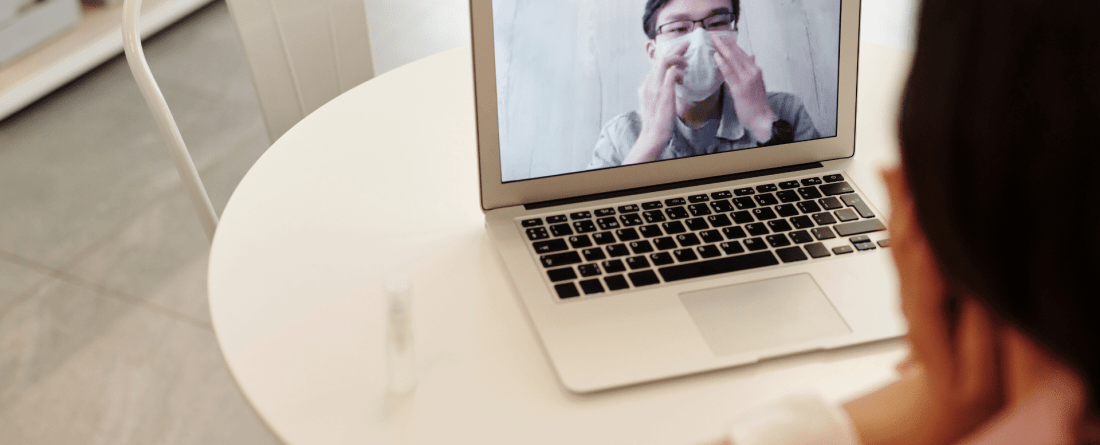 In the past few months the University of Maryland community has come together to take action against COVID-19, ensuring resources are provided to those who need it most. From making masks to delivering groceries, Terps continue to make a positive impact, even in the face of uncertainty.
Rallying with the community, the Do Good Institute created a special COVID-19 Grant and awarded $15,000 to eight organizations who are addressing a variety of immediate challenges posed by COVID-19. Grants were distributed in two ways - matching grants to bolster fundraising efforts and direct grants for material costs to expand services or supplies. 
We know that the effects of this pandemic will be long lasting, but after seeing all of the applications and the impressive outcomes from our first grantees, I'm confident that our community will continue to work together to support each other through this crisis.

Cali Moore Program Coordinator & COVID Grant Manager
Matching-Grant Recipients 
Pawsible, an organization that supports individuals who are experiencing financial hardship while raising service dogs, launched a fundraising campaign to support puppy raisers who lost jobs or were experiencing hardships due to COVID-19. To support its campaign, the Institute awarded a $1,000 match grant which was met within their first few weeks of fundraising. These funds helped support nine puppy-raisers who were struggling to afford the necessary food and supplies for their puppies. Responding to widespread need, Pawsible is expanding from one chapter to nine new college campus chapters. 
ROOTS Africa, a nonprofit that connects academic institutions in the U.S. to farming communities in Africa, wanted to help keep families in Liberia and Uganda safe and enable them to protect themselves throughout the pandemic. ROOTS started a fundraising campaign and in just three weeks, leveraged our $2,500  match grant eight times over, raising more than $20,000 and providing 1,000+ families in Liberia and Uganda with all their essential needs for a month, allowing them to stay home safely and help flatten the curve in their communities. In addition to matching funds, ROOTS received dedicated coaching expertise to support their strategy and communications.
TerpThon, a student organization that fundraises year-round for Children's National Hospital, received a $2,000 match grant for their Giving Tuesday Now campaign which supported the Children's National Hospital COVID-19 Emergency Action Fund. The Emergency Action Fund protects children by screening patients with symptoms in an urgent response tent outside the hospital, and maintains the hospital's supply of PPE to keep caregivers safe. The Emergency Action Fund also expands telemedicine options for families so they can be cared for without risking exposure at the hospital; and supports front-line workers by providing child care and transportation. TerpThon had a successful Giving Tuesday Now and raised more than $5,000 in a single day, including DGI's match. 
Direct Fund Recipients
The Do Good Institute is proud to support these dedicated organizations who are working to combat one of the world's most pressing issues. For more information about The Do Good Institute's response to COVID-19, visit our Resource Hub and Community Response Page.