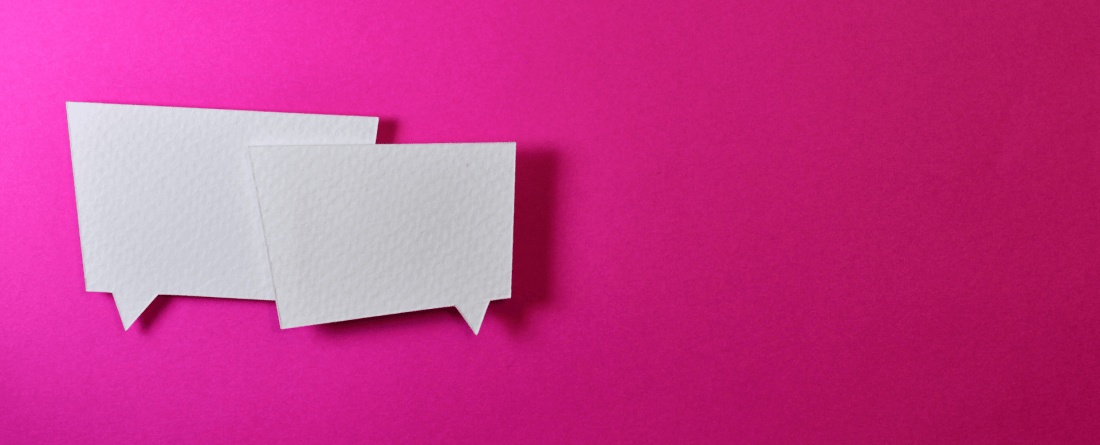 The following segment highlights Schleika Castan '21. Schleika majored in international relations and minored in nonprofit leadership and social innovation. In 2020, she founded Macaya Safe Haven, then worked with the Do Good Institute as an Accelerator Fellow during fall 2021. 
Growing up in Haiti, Schleika Castan became aware of the normalization of domestic violence at a young age, despite her parents' best efforts to shield her from reality.
"Domestic violence is a really, really big problem in Haiti, mainly because most people don't even realize that it should not be happening," Castan said. "It's so prominent that people would walk by a couple who are fighting and not even offer their help, because it's just normal. I think it's part of our culture because we have a culture that is really heavy on the patriarchy."
Castan moved to the United States when she was 18 to live with her grandparents. As she transitioned to life in the U.S., she felt unsure of her next steps.  
"I knew I wanted to help people, I wanted to make a difference," Castan said. "And I was trying to figure out how I could do that, especially in a new environment where I couldn't even speak English. It was really hard to find my voice where I could barely communicate with people who were around me."
Castan took English classes in preparation for the Michigan English Test. Upon passing, she enrolled at Prince George's Community College, then transferred to the University of Maryland in 2020.
When the COVID-19 pandemic hit, Castan decided to invest her idle time into making a difference back home. She researched the domestic violence issue in Haiti and discovered that more than one third of Haitian women report being victims of intimate partner violence. 
​​"Despite all those cases, there's hardly any form of social assistance from the government to address this or to help these women," Castan said. "The only work that's being done currently is by nonprofit organizations … So it's really important that we step in and try to help the best that we can."
Castan began working with two friends still living in Haiti to create Macaya Safe Haven, a nonprofit dedicated to combating domestic violence in Haiti. The organization officially launched in August 2020, and began conducting interviews about the domestic violence issue with Haitian female activists, artists and businesswomen. As Macaya Safe Haven began to grow and evolve, Castan looked to the Do Good Institute for assistance.  
Castan learned about the Do Good Accelerator Fellows program through her School of Public Policy nonprofit leadership and social innovation minor. Looking to grow her impact with Macaya Safe Haven, she applied and was accepted as a fall 2021 Fellow. She worked with mentors to bolster fundraising efforts, grow her network, develop organizational goals and more.
"If there's one thing that I learned from the Do Good Institute, it's that it's great to look at the big picture, but it's also super important to be able to break it down in little steps, because it makes it more achievable and more measurable."
During her fellowship, Castan worked on building trust between Macaya Safe Haven and those they hoped to serve. A long history of broken promises and corruption created skepticism among Haitians toward nonprofit organizations, particularly those run by people and groups located abroad. To combat this distrust, Castan said Macaya Safe Haven prioritizes integrity and transparency, while taking a collaborative approach when offering assistance.
"We're not saviors, we don't go there and pretend to have it all figured out. It is those people's lives, their existence. They've been dealing with that situation, so they know best what they need and what may be more helpful. It's really important to listen to that and include them in the process."
Currently, Macaya Safe Haven is working to raise $1,000 to provide menstrual hygiene products to incarcerated women in Haiti. Castan said she also hopes to open their first social service center by the end of the year to assist women trying to escape a violent partnership.
One message Castan wants to spread is that domestic violence is not a small-scale problem, but that it has wide reaching, detrimental impacts.
"I think when people hear of domestic violence, they think of it as a personal problem, that it's happening to that woman. I think that we fail to realize that it affects society as a whole. Of course, it should be enough that the livelihood of one woman or women in general is affected by this … But there are a number of women who could have been great leaders, but they are not allowed to do that because their partner is too controlling. And that's why we do not have laws that are addressing these issues, making it illegal for partners to control or abuse."
Tackling such a deep-seated cultural issue has not come without pushback. But Castan said she's learned that while opening up a dialogue can be painful and difficult, it's one of the most important things an individual can do to create change. 
"These conversations are hard, especially in Haiti, because it has been part of our culture for so long that people have gotten used to it. To question this is kind of to question being Haitian as a whole. People feel attacked, they think that you're talking negatively about the country, to our culture, or even them. So it's really important to be able to show the difference, that this is not part of who we are. This is a problem that we've been dealing with, and we should treat it as such." 
Want to learn more? You can follow Macaya Safe Haven on Instagram @macayasafehaven or on Twitter @MacayaSafe.