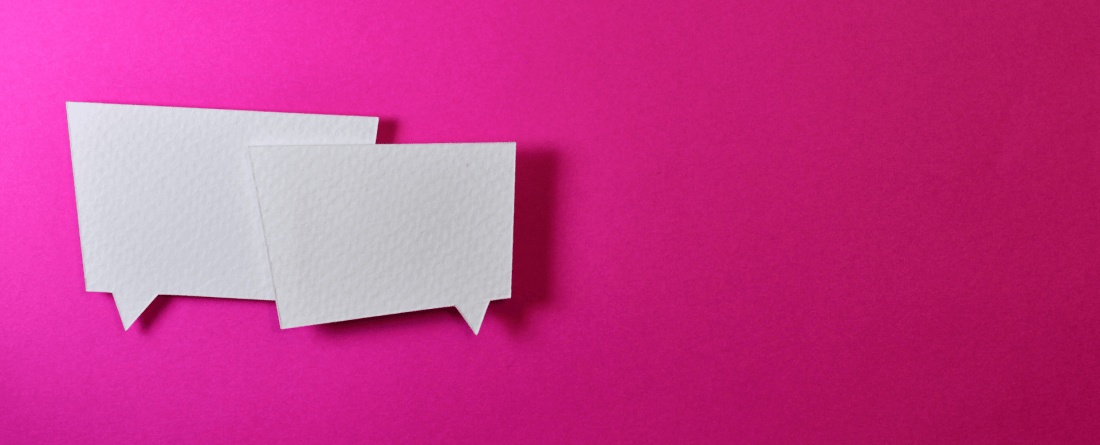 The following column is part of our Do Good Student Voices series.
In this series, students highlight topics they are passionate about and share what they are doing to ignite impact on campus and beyond. The series is a collection of students' stories, in their own voices, about their own experiences, inspirations, and actions for areas they care deeply about.
The following column was written by Vanessa Barker, Do Good Alumna, who launched her journey as an entrepreneur and nonprofit founder in the Do Good Accelerator. After graduating in May 2020, Vanessa went on to serve as a Venture for America Fellow in Philadelphia. She writes about her journey with entrepreneurship and her nonprofit, Pawsible, below. For questions about the piece, or to learn more about Pawsible, we encourage you to reach out to the author directly at info@pawsibleinc.org. Vanessa graduated in May 2020 with a BA in film studies and a BS in neurobiology. She was both a Do Good Accelerator Fellow and Do Good Ambassador. 
The grit, tenacity, and sheer devotion entrepreneurs gave to their work was alluring to me, and I knew my project, Pawsible, was the perfect project to launch my entrepreneurial journey.

Vanessa Barker Class of 2020
Lately, I have been catching myself staring at the ceiling for extended periods of time, reflecting on how and why I've ended up in the "gritty city" of Philadelphia. Life after graduating from University of Maryland has been wildly unpredictable, but has also brought many new opportunities. In March 2020, I joined Venture for America as a Fellow with the hope of getting a job at a startup. I felt fortunate to be in a program that gave me a sense of job security, but while I was comforted by the security, I could have never imagined last March that by the end of 2020, I would be calling myself an entrepreneur and living in the heart of Philadelphia, let alone co-founding a fintech startup and leading a nonprofit at 22 years old.  
The label "entrepreneur" holds many meanings, often shaped by people's diverse relationships with the word. Many days I refrain from calling myself an entrepreneur, simply out of the fear of being misinterpreted as someone dedicated to wealth and fame. I am building my career to help others and find value in building and growing something impactful, which I've learned is also what being an entrepreneur is all about. It took affirmations from many people and areas of my life to believe that I could create impact, but what firmly set me on my entrepreneurial path was my experience with UMD's Do Good Institute and co-founding my nonprofit, Pawsible.
When I first applied to become a Do Good Accelerator Fellow in Fall 2019 I wasn't sure if Pawsible or myself was the right candidate. I had no concept of what social entrepreneurship was and at the time, my understanding of entrepreneurship was synonymous with people that didn't look like me, had means far beyond my own, and did not seem to share my motivations. Yet I quickly found a home, and later a career. Being an Accelerator Fellow introduced me to the world of social entrepreneurship. The Do Good Institute opened up a new world and interpretation of entrepreneurship for me that was rich in diverse ideas, people, and learning opportunities. The grit, tenacity, and sheer devotion entrepreneurs gave to their work was alluring to me, and I knew my project, Pawsible, was the perfect project to launch my entrepreneurial journey.
The name of my project, Pawsible, is a pun, naturally. Pawsible is a project created for and run by the puppy-raising community, a community of volunteers dedicated to raising young puppies to be working assistance dogs. As an undergraduate student at the University of Maryland, I raised multiple puppies as future guide dogs for the Guide Dog Foundation. Behind every puppy is a passionate puppy raiser who provides a crucial foundation for each future assistance dog. These volunteers pour so much love, time, effort, and money into raising each assistance dog but the organizations they raise for are not always able to provide the monetary or community support volunteers could benefit from.
Pawsible was born when my co-founder and I were compelled to help a fellow student puppy raiser on campus when we realized they were struggling to afford dog food. To help, we launched Pawsible with a Mini-Grant from the Do Good Institute and were able to provide dog food to volunteer puppy raisers in need. What started with an idea, five volunteers, and a Mini-Grant has transformed into a nation-wide nonprofit working to make puppy raising both possible and accessible. 
There are many universities with newly formed on-campus puppy raising clubs that could benefit from the financial and community support that Pawsible provides to them. COVID-19 has caused a significant increase in financial need, resulting in the expansion of our financial assistance program. In 2020 alone, we were able to support 13 groups of volunteer puppy raisers, representing five assistance dog organizations. Pawsible's team has grown to 36 volunteers (and counting!) to support our program expansions, and we are continuing to build out our programs to support more volunteers and communities. This spring we are launching our inaugural internship cohort, further community efforts, and are hoping to make ourselves better known and further used by puppy raisers. Pawsible looks quite different than it did even a year ago and it has been a wild ride! We are now seeking to help develop the assistance dog industry through volunteer-focused programs that enable puppy raisers to raise happier and more successful assistance dogs.
This growth of Pawsible, between March and December of 2020, transformed both our organization and myself. I am now comfortable calling myself an entrepreneur after working hard to build Pawsible, launching my career, and failing repeatedly. I've learned failure is a necessary element to learning and growing. However, I could have never expected the nature in which I would fail. I expected doors to be slammed on me; or that I would be yelled out of a room. Yet my experience was much more personal. I was quietly laughed out of rooms, I learned how hard it is to manage a team, and I grew in leaps and bounds out of necessity. This is what defines being an entrepreneur to me, failing and having to figure out how to keep Pawsible and myself moving and growing.

2020 presented many unique challenges and I expect 2021 will have it's fair share too, yet I am ready for the challenge, steadfast in my mission of helping others. Creating impact can be exhilarating and Pawsible, the Do Good Institute, and Venture for America have all been transformative in developing social entrepreneurship as a means for me to create that forward change. My full-time job working with Zebra Startup Studio in Philadelphia is taking me further into the uncharted waters, this time into personal finance and technology. As I continue my entrepreneurial journey I hope to bring others along with me who are seeking to advance social good.