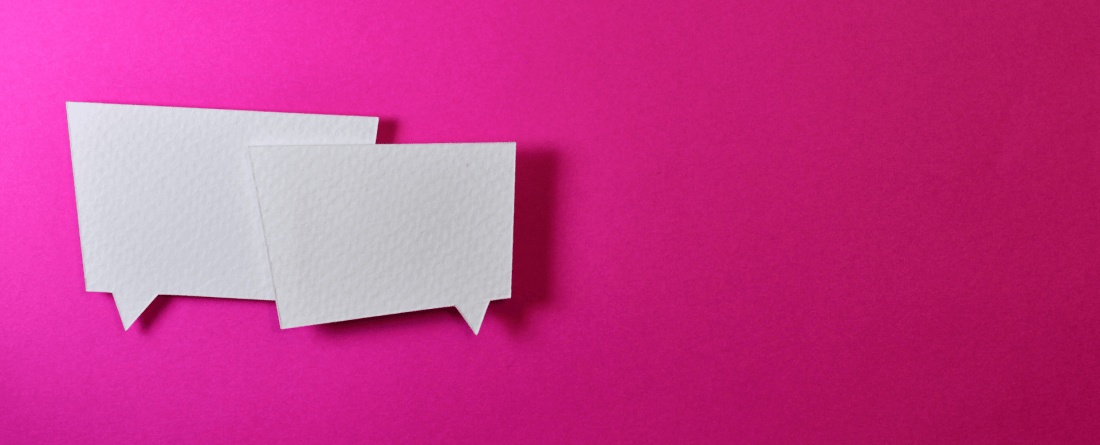 The following column is part of a series: Do Good Student Voices.
In this series, students highlight topics they are passionate about and share what they are doing to ignite impact on campus and beyond. The series is a collection of students' stories, in their own voices, about their own experiences, inspirations, and actions for areas they care deeply about.
The following column was written by Naomi Lichtenstein, a Do Good Now Course Competition winner, who was inspired to become involved with plastic waste reduction and environmental justice on campus through her major in environmental science and policy and involvement with the course, Do Good Now (PLCY380). During her time at the University of Maryland, Naomi has served as director of sexual misconduct prevention for the Student Government Association, president of her a cappella group, and a member of the Dean's Student Advisory Council for BSOS. Off campus, Naomi interned for an international nonprofit working in environmental awareness and wildlife protections, acted as a coalition coordinator for a student activist group focusing on climate action and is currently serving as a senior advisor for the office of environmental science at the State Department. For questions about the piece below, we encourage you to reach out to the author directly at nlichtenstein99@gmail.com. After graduating this semester, Naomi will be continuing her work in environmental policy for the National Park Service at the White House Visitor Center and the Presidents' Parks.
Through one simple idea, like wanting to reduce single-use plastic, you can create an entire movement that connects students throughout campus.

Naomi Lichtenstein Class of 2021
Walking through campus the past few weeks, as I wait to graduate this coming December, I can't help but reflect on my time here at UMD, the memories I made, and the many friendships I now have and hopefully, will always have. I find myself asking,"Why does it have to end so quickly, just like that?" After graduation, I will be continuing my work with the National Park Service at the White House Visitor Center, helping improve environmental education programming at the Visitor Center and in the DMV area. It's hard to believe that I am actually going to be entering a career that aligns with my passions, something not everyone can say. 
Feeling incredibly lucky now, I can't help but remember how amazing it felt to pursue my passion for environmental justice throughout my college career. One important part of this career was the Do Good Now course. As a young sophomore, I decided to enroll in Do Good Now (PLCY380), a course where students come up with innovative solutions to social justice issues. My team and I chose to tackle reducing single-use plastic on campus. We felt, with our combined strengths and connections, we could create something with meaningful impact that we could look back on and say "we did this, and it did something good." After months of interviewing stakeholders, doing the necessary research and failing tremendously through trial and error, our final proposal came to life. 
We created a line of stickers that would be given out to students who took the Green Terp Pledge. If students used this sticker in confluence with their reusable cup, they would receive a 10 percent discount from campus cafes, instead of the previous 25 cent discount the University used to offer, tempting I'm sure, but not as appealing as we thought! Through this increased discount, the school would save money on plastic cups and any donations received through the Green Terp Program would funnel into a newly established environmental justice program in College Park and Prince George's County. While participating in the course, we won the Audience Choice portion of the Fall 2019 Do Good Now Course Competition, securing funding that has been used to create the stickers. 
While this project started out as an assignment, it became an integral part of my UMD experience. At times I continued this project alone; after the initial class, working on it through the pandemic, my classes, and more. At times I never thought it would actually happen. I would not believe someone if they told me back then that students all over campus would be repping the sticker on their tumblers. Seeing the change that one simple idea could bring and knowing that I was able to bring it to life, inspired me to continue to do good in any capacity I could. 
Doing good is something many people strive to accomplish. We often don't think we can make a significant impact. Sometimes we think "nothing we do will actually make a difference, so why try at all?" I thought that, and admittedly, still return to those thoughts sometimes. Fortunately, I know that at the end of the day, that statement holds no truth. Through one simple idea, like wanting to reduce single-use plastic, you can create an entire movement that connects students throughout campus. 
The past year has not been easy to say the least. I have learned to be even more resilient when challenges arise but also thoughtful and patient when things don't necessarily go my way. It has been a crazy experience that I find myself reflecting on more as I get closer to graduating. I am so grateful to say that I was able to make a campus-wide impact, and at least now, I have some idea of what I would like to do in the future. If you couldn't tell, it's to do good.