New Announcements
...and the winners are....
Thank you to everyone who joined us on campus and online via Livestream for the 10th Anniversary Do Good Challenge to celebrate the last decade of student-led impact and this year's finalists. Congratulations to all of the teams who competed this year: we are continually impressed by all that you accomplish. 

With each challenge and barrier faced over the past two years, Terps from across campus have thought critically, rose to the occasion and proved to be changemakers. We're pleased to announce the winners of this year's Do Good Challenge!
First Place Project: Combating Overdoses in Rural Areas (CORA)
First Place Venture: Vitalize
Neilom Foundation Audience Choice Award: Kesem at UMD
And, in case you weren't able to join us on campus or watch via Livestream, you can now watch it on our Livestream. Otherwise, you can read all about this year's celebration and the team placements here.
Congratulations to all of the teams!
About
The annual Do Good Challenge inspires students to make a difference for the issues, ideas and communities they care about. Students from across campus spend the year advocating, fundraising, volunteering and developing solutions to tackle pressing social issues. Six Final teams will pitch their project or venture and the impact they've created for the chance to win a share of more than $20,000.
This year's event is the 10th anniversary and will celebrate all that has been accomplished in the last decade by Do Good student teams and preview the next decade of student innovators who are taking on humanity's grand challenges. This year's Challenge will be back in-person for the Finals event on April 21, 2022 at The Clarice Smith Performing Arts Center.
This page is your hub for the 2022 Do Good Challenge, so check back often to see what's new! Tell us your favorite thing about the Challenge at @DoGoodatUMD using #DoGoodUMD.
Stay in the Loop (newsletter)
More about the Challenge
Watch the 2021 Virtual Challenge
Finalists
Project-Track Finalists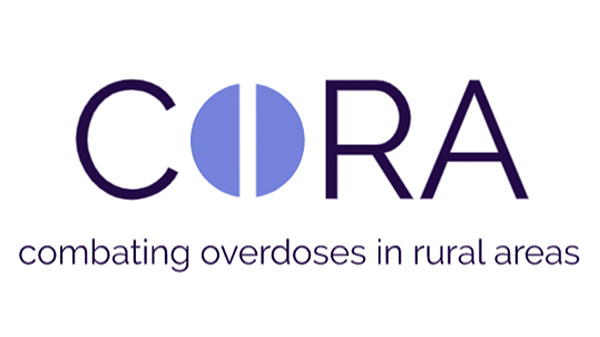 Combating Overdoses in Rural Areas (CORA
Combating Overdoses in Rural Areas (CORA) is a student-led nonprofit that provides opioid education, resources and harm-reduction support to rural communities. Founded at University of Maryland, CORA has 100+ members spanning eight chapters across the nation. Members have dedicated more than 5,000 hours of service; raised $10,000 to support their partner rural communities; provided educational materials to 2,000+ community members; and testified on multiple pieces of Maryland legislation.
Umailla Fatima, College of Computer, Mathematical and Natural Sciences, School of Public Policy, ​​Honors College (Integrated Life Sciences)
Kevin Tu, College of Behavioral and Social Sciences; College of Computer, Mathematical and Natural Sciences; University Honors
Eesha Bokil, ​​Honors College (Integrated Life Sciences), College of Behavioral and Social Sciences, College of Computer, Mathematical and Natural Sciences, University Honors
Cecilia Hu, College of Computer, Mathematical and Natural Sciences; ​​Honors College (Integrated Life Sciences)
Sanjit Sachdeva, College of Behavioral and Social Sciences; College of Computer, Mathematical and Natural Sciences; College Park Scholars (Life Sciences)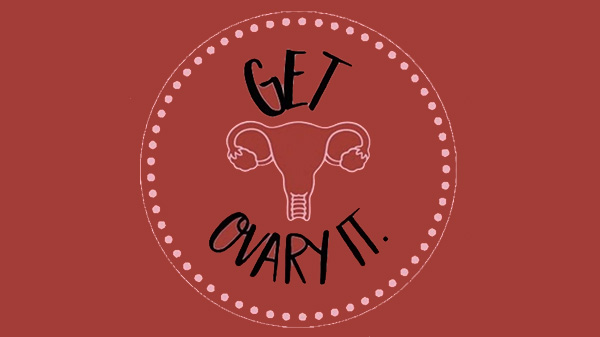 Get Ovary It
Get Ovary It engages in advocacy, outreach and service activities that support their vision of accessible and affordable menstrual health products, services and education as fundamental rights. In collaboration with the Student Government Association, Get Ovary It secured a $48,000 grant and successfully funded free menstrual product machines in 25 bathrooms on campus for the next three years. Their efforts started as a class project in Innovation and Social Change: Do Good Now and have been featured in a number of publications including The Washington Post's The Lily and The Diamondback.
Hope Kahn, Philip Merrill College of Journalism; School of Public Policy
Zoe Weisberg, Robert H. Smith School of Business

Kesem at University of Maryland
Kesem at University of Maryland is one of the fastest growing student-led chapters across the nation that serves families impacted by cancer. Kesem at UMD provides year-long support including care packages, monthly calls and more to children ages 6-18 in the DMV area with the support of 80 community partners. Their flagship program is a free week-long summer camp that brings kids of similar circumstances together. Their 250+ student volunteers have dedicated an estimated 70,000 service hours to the cause. To date, they have raised $300,000 and supported 120 unique campers, with plans to host 100 kids at camp this summer.  
Esha Sunthankar, College of Behavioral and Social Sciences
Kayla Whitlock, College of Behavioral and Social Sciences
Nicolas Egan, ​​College of Computer, Mathematical and Natural Sciences; Global Communities
Talia Hartman, College of Computer, Mathematical and Natural Sciences
Will Lee, School of Public Health
Jacqueline Quinones, College of Agriculture and Natural Resources; College of Computer, Mathematical and Natural Sciences
Venture-Track Teams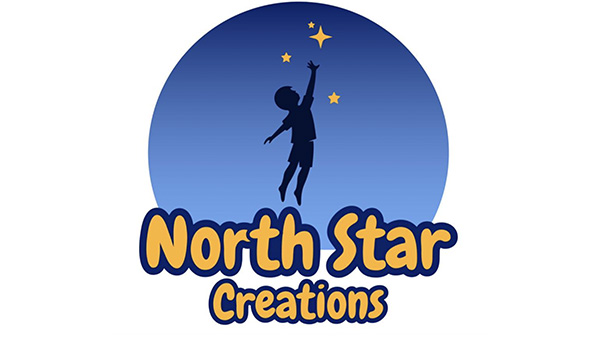 North Star Creations 
North Star Creations was founded by Mat and Elaine Parsons to address the gaps in emotional intelligence development for pre-elementary school children. Their philosophy is simple: give every child the best opportunities to learn emotional intelligence and empathy. In five months, they have brought in $8,200+ in sales with products reaching 450 children, and donated products to 250 teachers, reaching 4,500 children. They continue to grow their community partnerships with organizations like National Alliance of Mental Illness, Hope For Henry and Toys for Tots.
Mathew Parsons, Robert H. Smith School of Business
Elaine Parsons, co-founder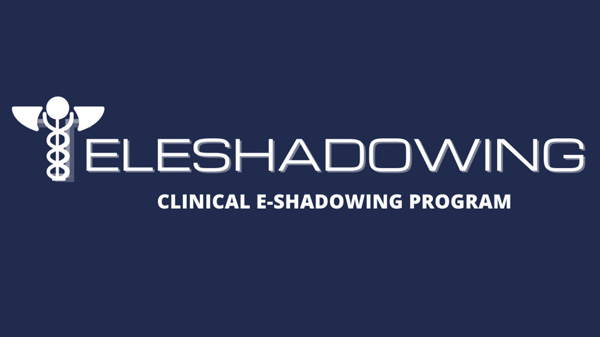 TeleShadowing
TeleShadowing is a virtual shadowing program open to all pre-health students from the undergraduate, post-baccalaureate and high school levels. As clinical shadowing opportunities have become limited because of the ongoing pandemic, TeleShadowing extends shadowing opportunities to students across the globe. 5,000+ students in more than 30 countries from 200 different universities have registered, and more than 250 students highlighted their TeleShadowing experience as a key part of their professional applications, with that number expected to grow as their reach expands. Since February 2021, the organization has provided 55 shadowing sessions for students.  
Minahil Cheema, College of Computer, Mathematical and Natural Sciences; School of Public Policy; University Honors
Abeni (Amira) Kazi, College of Computer, Mathematical and Natural Sciences
Raneem Megahed, College of Computer, Mathematical and Natural Sciences
Aamna Cheema, incoming UMD freshman (fall '22)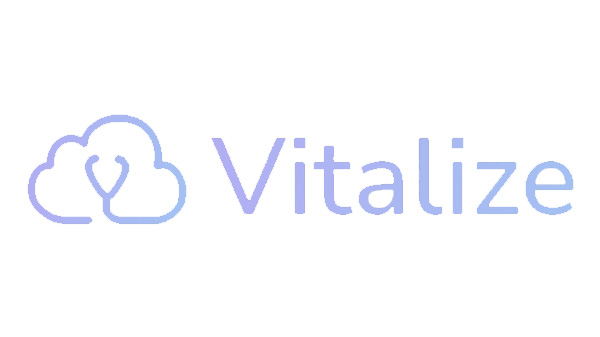 Vitalize
Vitalize is building the first clinician-centric mobile mental health app and web-based dashboard for hospital leadership. Vitalize has developed a library of 100+ mindfulness meditations addressing the unique challenges of working in healthcare. Vitalize conducted interviews with more than 150 clinicians and hospital administrators to launch a successful beta product that is being tested with more than 100 clinicians through partnerships with Midland Memorial Hospital, Nevada Physician Wellness Coalition, and Lehigh Valley Hospital Network as a start, with interest from other companies such as CareTech, which could reach more than 11,000 social workers. 
Sanketh Andhavarapu, College of Computer, Mathematical and Natural Sciences; Robert H. Smith School of Business; University Honors
Veeraj Shah '21, School of Public Health; College of Computer, Mathematical and Natural Sciences
Judges
Project Judges
Michelle is a national leader in expanding educational and occupational opportunities for disenfranchised and underserved populations. At FHI 360, a global human development organization working to improve the health and well-being of people in the United States and around the globe, Michelle oversees the U.S. department's efforts to design and manage comprehensive education and workforce development initiatives with a particular focus on children and youth from historically marginalized communities. Previously, Michelle was a partner at Venture Philanthropy Partners, a high engagement philanthropic investment firm focused on improving educational and social outcomes for children and youth in the Greater Washington, D.C. region living in underserved and marginalized communities. Her additional positions include roles with Walmart Foundation, the Foundation for Independent Higher Education and the Council of Independent Colleges. And, Michelle's current board appointments include the American Youth Policy Forum, Goodwill Excel Center Adult Public Charter School in Washington, D.C. and Higher Achievement.
Kahlil provides strategic management and oversees all of The Nature Conservancy (TNC) deliverables associated with the $100M Bezos Earth Fund gift to TNC. He serves as the point person working with project teams around the globe to collaboratively deploy and scale natural climate solutions to capture greenhouse gas emissions. Prior to this position, he served as the inaugural Urban Conservation Program Director for The Nature Conservancy Maryland/D.C. Chapter from 2015-2021 where he developed conservation strategies in Washington, D.C. and Baltimore, centered on implementing projects that elevate the intersection of protecting nature in urban areas and the benefits nature provides people in cities. Kahlil holds a Bachelor's degree in International Studies from American University, a Master's degree in Global Environmental Policy from American University, and a Master's degree in Nonprofit Management and Leadership from the University of Maryland. He serves on the Do Good Council and competed as a finalist for team Ride4ECO in the Do Good Challenge during his time as a student at UMD.
Paul is a proud Terp (B.A., History) and was active with Phi Alpha Delta Pre-Law Fraternity, Student Legal Aid and the Student Government Association as an undergraduate. After serving then-Senator Barack Obama on Capitol Hill, Paul moved to campaign headquarters in Chicago for the 2008 presidential campaign. He joined the White House staff in 2009 working with national nonprofits to strengthen the social safety net for low-income Americans. In 2014, President Obama appointed Paul as national director of AmeriCorps Volunteers in Service to America (VISTA), the domestic counterpart to the Peace Corps. He served as head of the Community Relations Service at the U.S. Department of Justice until January 2017, before becoming the Chief of Staff and Assistant Vice President of External Affairs at Howard University. Paul is currently a member of the Prince George's County (MD) Public Schools Board of Education and Omicron Delta Kappa Sigma Circle. He was a member of the Biden/Harris presidential transition team on education and national service. 
Venture Judges
On January 20, 2021, Chike Aguh was sworn in as Chief Innovation Officer at the US Department of Labor, appointed by President Joe Biden. Reporting to the Deputy Secretary and also serving as Senior Advisor for Delivery, he leads efforts to use data, emerging technologies and innovative practice to advance and prepare American workers. Previously, Chike launched the Community College Growth Engine Fund, a national multimillion dollar effort helping community colleges train thousands for careers in high growth fields. He has been a Technology and Human Rights Fellow at the Harvard Carr Center focused on the future of work and racial equity, Venture Partner at Maryland-based New Markets Venture Partners focused on workforce technologies, Council on Foreign Relations' Future of Work Taskforce member, Lecturer at Columbia University and guest speaker at UMD's School of Public Policy. He is a board chair for Baltimore's Code in the Schools; Advisory Board Chair of the Prince George's County Social Innovation Fund; and appointee of the Prince George's County Executive to the County Commission on Fathers, Men and Boys. 
Based in the Bay Area, Chad is responsible for providing customized philanthropic advisory services to individuals, families, and family offices, as well as nonprofit, foundation and corporate clients. Chad brings 20+ years of experience in management consulting, corporate philanthropy, foundation strategy and nonprofit effectiveness. Prior to joining Morgan Stanley, he served as director of global partnerships at FSG where he advised foundation, nonprofit and government clients. Prior to FSG, Chad served as director of partnerships at BSR (Business for Social Responsibility). At BSR, Chad launched HERproject, an award-winning program focused on women's health in the apparel, footwear and agricultural sectors across Asia and Africa. Chad started his career in Asia where he lived for 5+ years, first as executive director of the American Chamber of Commerce in Vietnam and later with The Asia Foundation. Chad is an active committee member of Save the Redwoods League, the Impact-Driven Philanthropy Collaborative, as well as a mentor to Fast Forward, a Bay Area tech nonprofit incubator.
Kirsten is an experienced project and people manager with a demonstrated history in the social sector. She joined Potomac Debate Academy, a social enterprise committed to increasing access to speech and debate programming in the U.S. and abroad, in 2021 and has built up programing and expanded organizational reach to launch 170 new course offerings. Prior to joining Potomac Debate Academy, she worked as a Senior Innovation Manager at Share Our Strength, a nonprofit dedicated to alleviating hunger, piloting and scaling new concepts to connect children with the food they need. She is known for creative perseverance and critical thinking, with a proven track record in market testing and bringing high-growth programs to scale. Kirsten is a Terp – holding both an MPP and MBA from the University of Maryland. Her crowning achievement during graduate school was competing in and winning the Do Good Challenge in 2015. She lives in NW Washington, D.C. with her husband, Stephen, and pup, Summit. 
Prizes
More than $20,000 will be award during the Do Good Challenge. Expert judges will award first, second and third place prizes based on team impact and accomplishments to date. An Audience Choice Prize will be voted on live during the Do Good Challenge Finals and there will be additional prizes awarded to teams both before and during the event! Don't miss out on your chance to support these impactful student teams. 
Project-Track Awards
1st Place: $5,000
2nd Place: $2,500
3rd Place: $1,000
Venture-Track Awards
1st Place: $5,000
2nd Place: $2,500
3rd Place: $1,000
Audience Choice Awards
$2,500 Neilom Foundation Audience Choice Award

$750 Showcase Audience Choice Award
$500 Showcase Audience Choice Award Runner-Up
Sponsors
The Do Good Institute and its Do Good Challenge are made possible by the support and commitment of our dedicated partners, donors and community. A special thank you to Morgan Stanley for its decade-long sponsorship and to The Rothschild Foundations for their transformative partnership. This year's sponsors include: