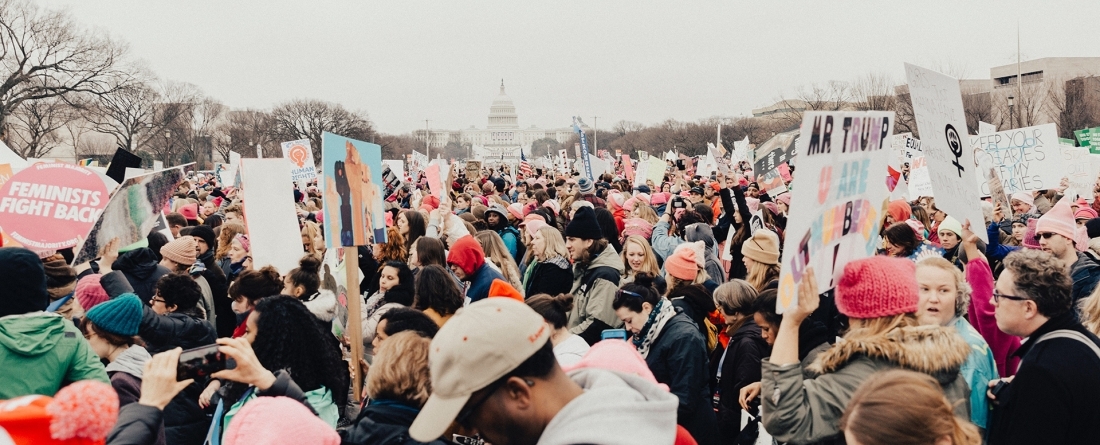 New Report Shows Young People's High Interest in Doing Good Not Translating to Action
A new report from the Do Good Institute finds that although youth interest in "doing good" through behaviors such as volunteering is the highest in over 50 years, high school and college student volunteerism have been stagnant for the last decade. In the first of its kind analysis of data collected by the United States Census Bureau and the Bureau of Labor Statistics (BLS) on both high school and college student volunteering, the report, "Good Intentions, Gap in Action" suggests many high schoolers and college students are not translating their interest into action.
Volunteering has long been recognized as an influential activity for creating productive and engaged citizens. For young people, volunteering has been shown to promote positive personal outcomes, including developing social connections and soft skills that smooth the transition to adulthood, job readiness and work motivation, and encouraging lifelong community engagement.  Similarly, volunteering has been shown to reduce the likelihood of negative outcomes such as drug use, unplanned pregnancy, and dropping out of school.
The report uses data from the Current Population Survey (CPS) conducted by the Census Bureau and Bureau of Labor Statistics annually from 2002 through 2015, to characterize volunteering by high school and college students. Each year, millions of students provide volunteer service to community organizations: between 2013 and 2015, on average, nearly 2.8 million U.S. high schoolers aged 15 and over annually volunteered almost 237 million total volunteer hours, and almost 3.1 million college students annually volunteered close to 331 million total volunteer hours.
Yet, the percentage of high school and college students who actually volunteer – 28.5 percent for high school students, and 26.1 percent for college students during this 2013-2015 time period – is significantly lower than the years right after 9/11 (2002-2005). In contrast to these trends, the Higher Education Research Institute's (HERI) Freshman Survey has been asking entering college students about the personal objectives that they consider to be "very important" or "essential" since the mid-1960s. The 2016 HERI Freshmen Survey found that the percentage of first-year college students who said "helping others who are in difficulty" was a very important or essential personal objective reached a 51-year high. Record numbers of entering students also placed heavy emphasis on "becoming a community leader" – the percentage has increased almost seven percentage points (36.4 percent to 43.1 percent) from 2014 to 2016.
"Youth's historically high interest in doing good will not automatically translate into action without the right opportunities," said Robert Grimm, director of the Do Good Institute at the University of Maryland School of Public Policy. "We need more, innovative educational experiences that offer youth the opportunity to make an impact today and spark a lifetime of community engagement."
If high schools and college campuses provided more opportunities and experiences for community engagement inside and outside the classroom, the Institute expects to see innovation enhanced, learning enriched, students inspired and a long-term cycle of engagement developed.
To provide community leaders with a better sense of how high school and college volunteering behaviors play out in their geographical area, the report provides new data on the 50 states and the District of Columbia. At the state level, high school and youth volunteering and giving rates vary widely. Between 2012 and 2015, state volunteer rates for high school students range from a low of 13.6 percent in Louisiana to a high of 43.8 percent in Maine; and volunteer rates for college students vary between 18.4 percent in Arkansas and 45.9 percent in Wyoming.
While state volunteer rates tend to vary for a number of reasons, the percentage of parents (adults living with their own children under age 18) who volunteer is strongly associated with state-level volunteering for both high school and college students. Both high school and college volunteer rates tend to be higher in states where the adult population is better educated (with at least a high school diploma) and lower in states with high unemployment and poverty rates.
As Nathan Dietz, associate research scholar in the Do Good Institute, observes, "The strength of this report is in the data we use to measure volunteering and civic engagement. The CPS Volunteer Supplement allows us not only to look at national time trends over the past 15 years, but also to generate reliable state-level statistics for key population groups."
The full report, Good Intentions, Gap in Action, which contains complete national and state-level statistics on volunteering and giving for high school and college students, is available for download here.