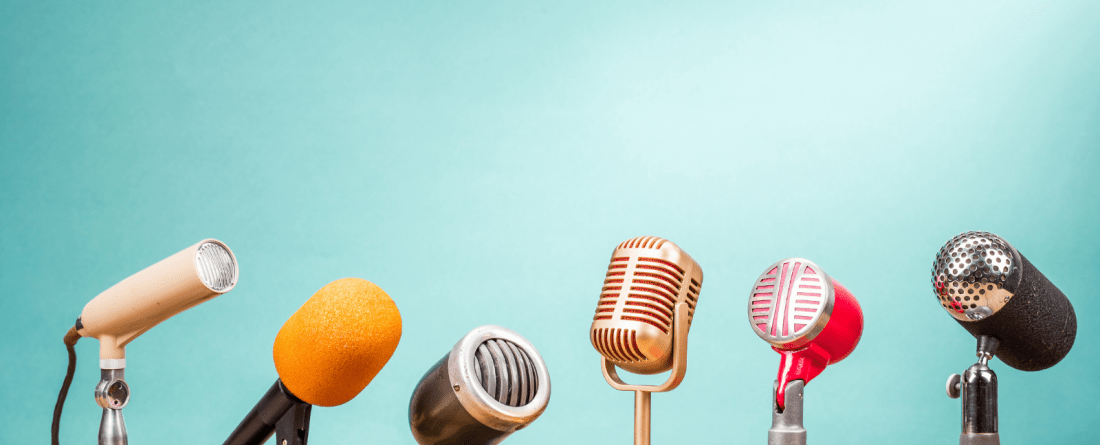 Real Conversations with Leaders Making a Difference 
The Do Good Institute's speaker series features exciting and innovative nonprofit and social impact leaders sharing their diverse perspectives on nonprofit, philanthropic, and civic sector challenges and important leadership lessons.
Throughout the fall and spring semesters, we bring diverse leaders who are creating change and lasting impact to campus for an intimate conversation with you. Each conversation includes a 30 minute moderated interview. After the formal interview concludes, we open up the conversation for informal networking and the opportunity to ask your pressing questions.
There are no additional speakers scheduled for the Fall 2021 semester. Check back soon for our spring speaker schedule. 
Past Conversations
Using Stories to Effect Change for Hispanic Communities | Jose Antonio Tijerino, Hispanic Heritage Foundation
Equitable Community Building and the Obama Foundation | Michael Smith, My Brothers Keeper Alliance at the Obama Foundation
Philanthropy in Communities of Color | Tyrone Freeman, author, Madam C.J. Walker's Gospel of Giving: Black Women's Philanthropy During Jim Crow
Transformative Volunteer Engagement and Experiences | Natalye Paquin, Points of Light
Building Effective Philanthropic Partnerships | Jennifer Chavez Rubio, Senior Program Officer, Philanthropic Partnerships, Bill & Melinda Gates Foundation
Community-First Crisis Response | Tonia Wellons, Greater Washington Community Foundation
Accelerating Impact Through Partnerships | Dori Kreiger, CTIA Wireless Foundation
Amplifying Black-Led Organizations and Impact | The Baltimore Legacy Builders Collective
Reaching Audacious Goals | Chike Aguh, Head of Economic Mobility Pathways at Education Design Lab
Career Success Fueled by Passion for a Cause | Deb Temkin, Ph.D., Vice President for Youth Development and Education Research at Child Trend
How to Rise With the Tide | Ebonie Johnson Cooper, founder, Young, Black, and Giving Back Institute
Building an Organization With Social Capital | Jeff Franco, CEO of Camino Consulting Group; former Executive Director of City Year
Leading Effectively From the Front, the Middle, or the Back | Michelle Gilliard, Director of US Education and Workforce at FHI360
The Difference that a Great Board Member Can Make | Rachel Kronowitz, Founding Partner at Gilbert LLP law practice and member of several important DC nonprofit boards of directors
Maximize the Value of Volunteer Talent | Shannon Maynard, Executive Director of the Congressional Hunger Center
The Risks of Not Speaking Up | Terri Freeman, President of the National Civil Rights Museum
Businesses Want to Be Socially Responsible | Kate Carney, Director of Corporate Social Responsibility at TIAA
Setting the Table for Partnership Success | Dirk Butler, Vice President for Community Impact and Engagement at the United Way of the National Capital Area