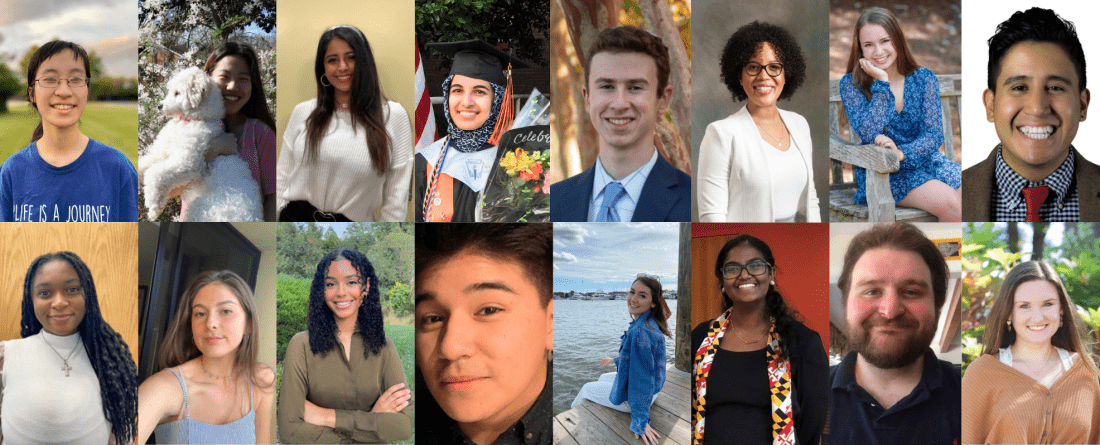 Learn New Skills, Earn Money, and Inspire Fellow Terps to Do Good.
Interested in getting more involved with The Do Good Institute? Join a new initiative that engages passionate, inspired, and innovative Terps more deeply with UMD's Do Good campus- the Do Good Ambassadors Program!
Students from any college or school will have the unique opportunity to expand their knowledge and participation in Do Good campus activities, develop leadership skills, and join a community of changemakers.
Applications for Ambassadors are now closed and will re-open fall 2022. 
Student Ambassadors: 
Receive a Semester Stipend: Receive a stipend of $100 per month ($400 per semester) for your hard work! Ambassadors will also receive branded swag.
Attend Exclusive Events: Special events with the Do Good Institute, as well as Ambassador-Only events will be offered. Examples of events include meeting with VIPs, special workshops, and more.
Grow and Develop Skills: Develop crucial leadership, business, and nonprofit skills, and get coaching and professional development support from Do Good staff. Leadership roles within the program will also be available. 
Join a Community: Join a powerful network of advocates, innovators, and changemakers at UMD and beyond!
Meet our 2021 Ambassadors
Meet Our 2020 Ambassadors
Ambassadors' Work Includes:
Media Creation
Creating media content such as web stories, social media posts, or videos.
Focus Groups
Providing feedback on current classes and programming that Do Good offers.
Class Presentations
Visiting classes on campus to spread the word about how students can make a positive social impact.
Social Media Takeover
Leading takeovers of Do Good's social media channels, showing the world what a day in the life looks like.
Publish Stories
Assisting in writing featured stories of all the ways Terps are doing good at UMD.
Event Support
Providing support at campus events like the Do Good Challenge Finals, Maryland Day, and more.
If you have any questions about the program or want to find out more, email dogoodambassadors@umd.edu.
Keep up to date with all things Do Good by following us on social media @DoGoodatUMD or by signing up for our student newsletter here.