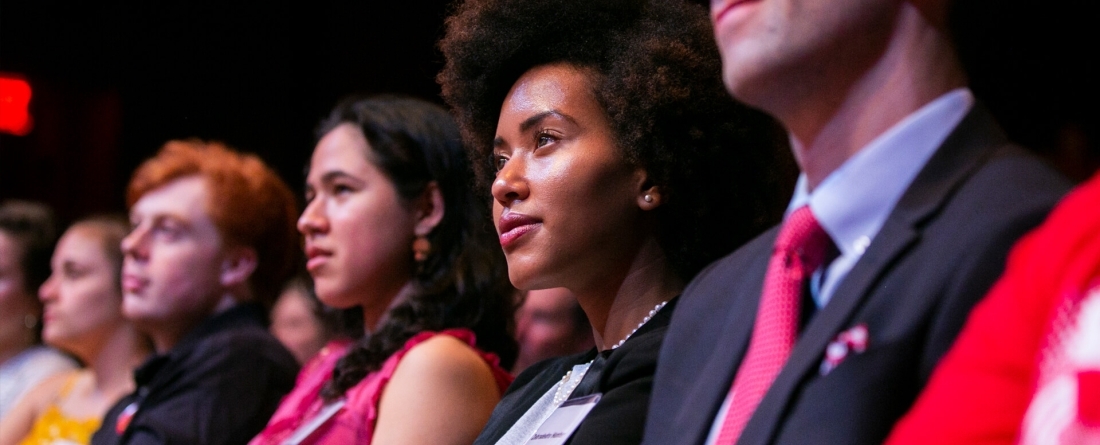 COLLEGE PARK, Md.  – The University of Maryland's School of Public Policy and its Do Good Institute, along with TIAA, a leading financial services provider, have launched the TIAA Nonprofit Leadership Fellows Program to shape the next generation of nonprofit leaders. 
TIAA and the School of Public Policy's Do Good Institute are building a broad multi-year collaboration that will include three core areas: launching the TIAA Nonprofit Leadership Fellows Program, producing research and thought leadership, and tapping into TIAA's nonprofit and financial expertise to mentor students who are involved in Maryland's Do Good Campus initiatives. 
A cornerstone of this collaboration is the new two-year TIAA Nonprofit Leadership Fellows Program for exceptional young professionals who are pursuing a Master of Public Policy degree with a specialization in nonprofit management and leadership. The first cohort of five fellows will begin next fall. The program will equip future nonprofit executives to lead high-performing organizations and create a pipeline of talented, diverse and prepared leaders who will drive highly effective nonprofits in creating sustainable change. 
"As the leading provider of financial services for the nonprofit community, TIAA is excited to work with the University of Maryland on developing the next generation of nonprofit and philanthropic leaders," said Doug Chittenden, Head of Institutional Retirement at TIAA. "We were founded nearly 100 years ago in the vision of philanthropist Andrew Carnegie, and this collaboration will allow us to continue his legacy for the next 100 years and beyond." 
"Nonprofits and philanthropists have so often led the way in solving the challenges we face, and their close engagement in society is of ever increasing importance. In working with TIAA, we are able to continue this great tradition of advancing the public good as we develop the next generation of leaders who will take their passion and skills for creating positive change out into the world," said School of Public Policy Dean Robert C. Orr. 
Through the TIAA Nonprofit Leadership Fellows program, students will have access to valuable career and professional development opportunities. Fellows will work with the Do Good Institute and leading nonprofits, receiving career mentorship from TIAA experts and executives. 
In September 2016, the University of Maryland announced $75 million in public-private commitments to create the Do Good Institute and make it the catalyst for Maryland to become the nation's first Do Good Campus. The Do Good Institute is reinventing the college experience by transforming students' idealism into extraordinary outcomes through rich learning experiences built on real-world application. 
"TIAA and the Do Good Institute share a common mission to empower and equip others to do good and do well.  By combining forces, we will develop leaders, drive innovations, and produce insights that will transform the world," said Robert T. Grimm, Jr, Director of the Do Good Institute and the Levenson Family Chair in Philanthropy and Nonprofit Leadership at the School of Public Policy.