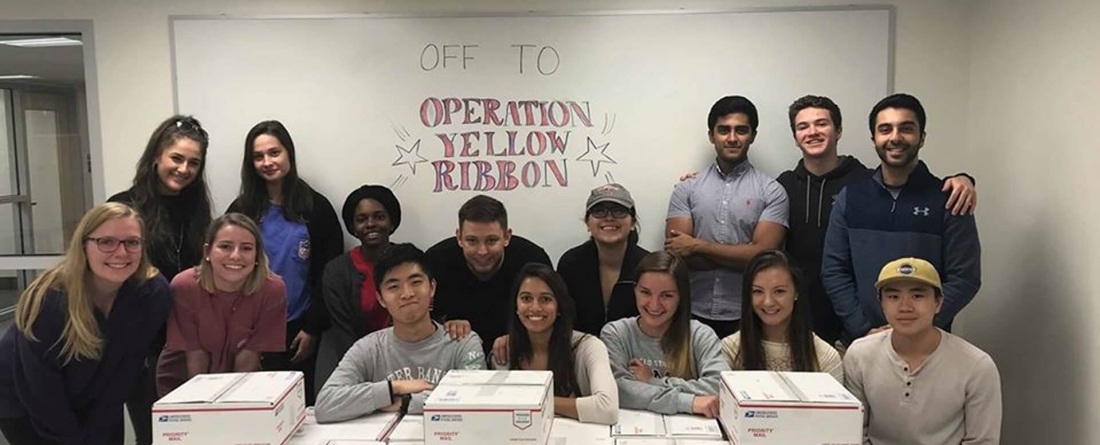 Every day we are so grateful for our incredible students and alums, but this week, we are taking time to highlight some of our Do Good All Stars, who are working to create a better world.
First up – Chelsea Brown – a 2019-2020 Philanthropy Fellow and a MPP student in the School of Public Policy. For the past 5 years, Chelsea has been tirelessly working to make change with organizations such as The SEED School of Maryland, Educational Testing Service, The Young, Black and Giving Back Institute, Barber & Associates, LLC and more. Chelsea created "The Chelsea Brown Scholarship" in 2016 and is currently the youngest person to serve on Winthrop University Foundation's Board of Directors. In 2017, she received the Diverse Communities Scholarship through the Association of Fundraising Professionals International Conference, and in 2019, she received the Charles R. Stephens Scholarship for the AADO/CASE Conference on Diverse Philanthropy and Leadership.
This year, she was highlighted as a "Black Woman to Watch in Philanthropy" in BlackHer's study on Black philanthropy and was selected to be a part of For(bes) The Culture, a community for underrepresented Forbes 30 Under 30 list members, conference attendees and people of color. At this conference, Chelsea got to hear from leaders like Serena Williams and Sebastian Jackson. We have no doubt she will be up on the stage soon! Hats off to you, Chelsea! We are so thankful you are part of our Do Good community.
We are inspired by student groups like "Get Ovary It", a group of five young women ranging from freshman to seniors, who met in a Do Good Now Course and found a common passion in the topic of access to female hygiene products. Now, as class comes to a close, these women are urging the University of Maryland to make tampons and pads more accessible across campus to students who need them most. Their Do Good Now class challenged them to "do something good" in a semester long project, and the group felt so inspired, they took their project to the next level.
A few weeks ago, the group submitted a $19,000 proposal to the Student Facilities Fund and sent around a petition to raise awareness and support for their cause. So far, more than 300 students have signed on and the number is steadily climbing. They have since been featured in the Washington Post's The Lily and in The Diamondback. These young women are making change on campus and we are thankful to have been a part of it!
With food on our minds, we thank Evan Lutz – Do Good alum who is working to fight food waste by rescuing produce with the company he co-founded, Hungry Harvest. Evan graduated and started his company in 2014 and has since been on ABC's Shark Tank, named The University of Maryland's "Social Entrepreneur of the Year" and made Forbes 30 Under 30 List. Evan's business has grown from a dorm basement to a team of 50 employees that spread across nine states.
In the five years since its inception, Hungry Harvest has reduced more than 15 million pounds of food from going to the landfill and provided access to more than 1 million pounds of produce through reduced-cost markets and donations to people in need. Our team recently visited Evan and got to learn about how his company has grown through challenges and become a rising star in the food waste industry. We are proud of you, Evan! Thank you for all you do.
Last, but certainly not least, we thank Terps for Service Members – a Do Good Mini-Grant team dedicated to making U.S. service members feel appreciated, acknowledged, and cared for.⁠⁠ Terps for Service Members (TFSM) seeks to improve the lives of military members, veterans and their families through volunteering and fundraising. The organization recently conducted their Fall Care Package Drive, collecting much needed items to send overseas. Terps for Service Members is making an impact on campus and beyond! To learn more- visit their Facebook page here.