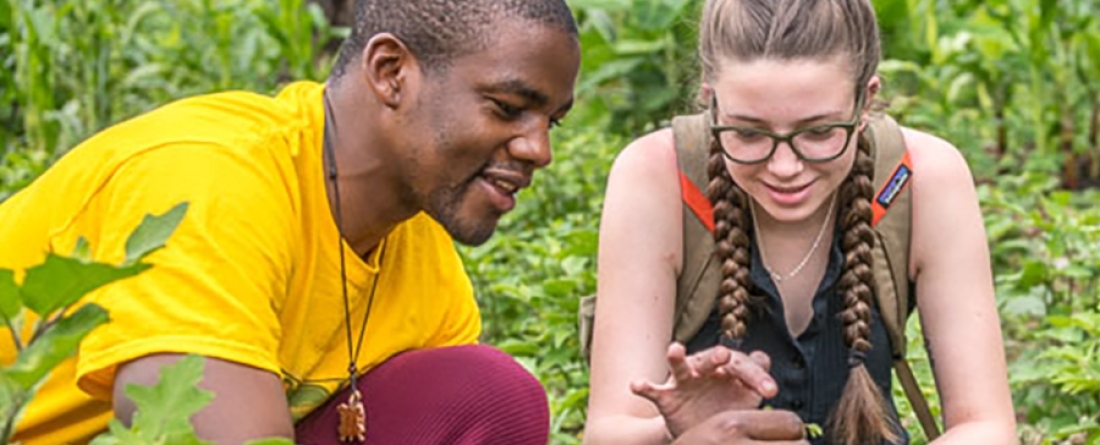 The University of Maryland is proud to announce Roots Africa as its representative for the 2019 Universitas21 (U21) RISE Showcase and Awards.
U21's RISE (Real Impact on Society & Environment) is an international showcase of student achievement in sustainability and social innovation. It is designed to accelerate the scale and impact of student-led projects by connecting them with a network of experts in academia and industry.
"It can be difficult to take a social enterprise or innovation idea beyond small-scale, local implementation, into something bigger," U21 leaders wrote. "RISE helps students realize this goal for their projects by giving them access to a global audience of potential supporters."
As UMD's representative, Roots Africa created a video to pitch their project to potential international collaborators, who are invited to make a pledge through the RISE website to support the project's development. U21 awards will be announced in December, making projects eligible for further funding and guidance.
Roots Africa's video pitch is available here, and those interested in engaging with the project may submit their pledge of support here.
"We are grateful for the opportunity to share our efforts with universities and professionals across the globe!" Roots Africa's leadership said. "Experiences from classes and advice from faculty at the University of Maryland have helped shape an idea into an organization that is ready to take its impact to the next level."
RISE welcomed each member university to submit one project focused on global challenges, as outlined by the UN Sustainable Development Goals. UMD is one of 27 members of the U21 network, which brings together research-intensive universities from six continents to exchange knowledge and perspectives. To select the UMD representative for RISE, the Do Good Institute (DGI) and the Office of International Affairs hosted a campus-wide contest.
As the winner of the UMD contest—in addition to serving as UMD's RISE representative—Roots Africa will earn a DGI Accelerator Fellowship and win $1,250 in total funding from DGI and the Office of International Affairs.
UMD awarded a second-place prize of $1,000 in funding to Public Health Without Borders, and a third-place prize of $750 to Peer to Peer. Honorable mentions, which will have an opportunity to be featured by the Office of International Affairs in the coming year, included:
Spot-It Garbage
Padres Preparados, Jóvenes Saludables
Mock Trial VR: Asylum
Engineering World Health
Mapping Refugee Settlements for Climate Resilience
Walk With Me Prosthetics
This announcement falls during International Education Week, an annual celebration of international education and exchange sponsored by the U.S. departments of State and Education. For information on UMD's IEW events, visit go.umd.edu/IEW2019 and follow on social media with #IEW2019 and #GlobalUMD.