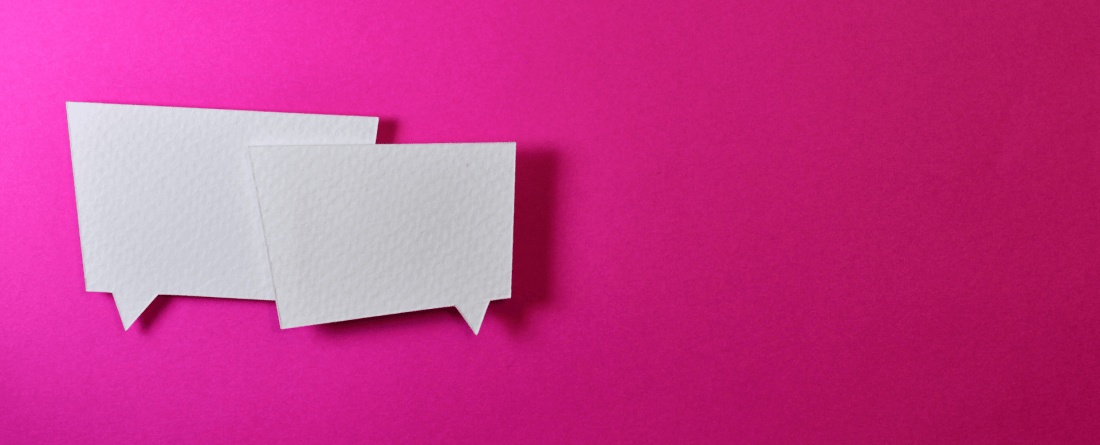 The following column is part of a new series: Do Good Student Voices.
In this series, students highlight topics they are passionate about and share what they are doing to ignite impact on campus and beyond. The series is a collection of students' stories, in their own voices, about their own experiences, inspirations, and actions for areas they care deeply about.
The following column was written by Eveleen Singh, Do Good Ambassador, who volunteers at the D.C. based nonprofit Ashiyanaa. Eveleen is a junior at the University of Maryland with a goal to work at the intersection of her major and minor: Neuroscience and Nonprofit Leadership and Innovation. She deeply cares about creating positive change and addressing social issues that are prominent in society today. Two causes that she especially cares about and hopes to tackle in her career are mental illness and the stigma surrounding mental health and the injustices faced by those living in poverty. In her free time, Eveleen enjoys spending quality time with her loved ones and weight lifts as often as she can. For questions about the piece below, we encourage you to reach out to the author directly at eveleen.singh1@gmail.com.
People traditionally turn a shoulder to those that speak up about domestic violence in India, so for Ashiyanaa to provide a community of supportive women that understand the cultural context of domestic violence cases among South Asians and actually do something about it means a lot to me.

Eveleen Singh Do Good Ambassador, Class of 2023
Ashiyanaa, previously known as ASHA for Women, is a community-based nonprofit organization that supports South Asians in the DMV region. According to the National Coalition Against Domestic Violence, about 1 in 4 women in the United States experience domestic abuse at some point in their lives, and this fraction is even higher among South Asian couples. The board members at Ashiyanaa have dedicated themselves to creating a culturally sensitive safe space for South Asian women that grapple with domestic violence. They have recently undergone a rebranding to include services for the elderly and LGBTQ+ South Asians facing family conflict, but their services still primarily address domestic violence.
I have volunteered with Ashiyanaa for almost a year now, and my favorite thing about it is how passionate the board members are. A majority of the board have been involved with Ashiyanaa since it was first established in 1989. They are all strong-willed women who continue to stretch and grow to meet the changing needs and desires of their clients. They constantly welcome constructive criticism from each other and from clients because their only goal is to "meet clients where they are" in their journeys to combat domestic abuse. These women never assume that they know what's best for their clients, a mistake that too many other nonprofits make.
I deeply admire these women's extraordinary capability for empathy because as the child of South Asian immigrants myself, I have seen firsthand loved ones struggle with domestic abuse. People traditionally turn a shoulder to those that speak up about domestic violence in India, so for Ashiyanaa to provide a community of supportive women that understand the cultural context of domestic violence cases among South Asians and actually do something about it means a lot to me.
Ashiyanaa is an organization that deeply prioritizes the voices and opinions of the community it serves. Whereas I often see a lack of this in many other nonprofit organizations, Ashiyanaa excels at understanding the people it serves. In fact, the organization is currently conducting a needs assessment survey within the South Asian community in the DMV to gauge what new programs it should incorporate into rebranding efforts. I get to experience the meticulous nature of this task because I am involved in the research for our rebranding. Ashiyanaa ensures that every detail is covered for those who are in need.
Given the nature of the social issue Ashiyanaa addresses, another large focus of the organization is volunteer training. Volunteers are intentionally taught about the realities of domestic abuse, as well as realistic expectations they should have when working for clients. The organization fosters cultural sensitivity through case management that prioritizes the client's needs and capabilities over what an outsider may deem the best course of action for the client. For example, volunteers are taught to avoid encouraging the client to leave the abuser unless the client explicitly states that this is what they want. It also involves hosting no judgement if the client is not ready to take any steps towards financial or emotional independence but instead just wants to talk.
Being a part of Ashiyanaa has been an extremely enriching experience because I am surrounded by people who work purely out of passion. In fact, only two members of the entire organization are paid a salary! It is inspiring to work alongside so many resilient women who foster so much compassion and empathy toward each other and toward the people they serve. Without this deep devotion to unity within the South Asian community, Ashiyanaa would not have been able to overcome the tests of facing a pandemic whilst being such a small nonprofit. Ashiyanaa has shown me just how far you can go if you are surrounded by supportive and like-minded people. Ashiyanaa pushes me to be relentless in my goals, no matter how intimidating they may seem and it reminds me of the joy I feel when I see myself making a positive impact in even one other person's life!
Ashiyanaa calls attention to a fairly common problem both in the states and in South Asia that is not discussed nearly enough. I encourage you all to read more about the issue and Ashiyanaa's mission on their website, https://ashiyanaa.org/. We are always looking for more passionate volunteers so feel free to reach out if you are interested in joining us!