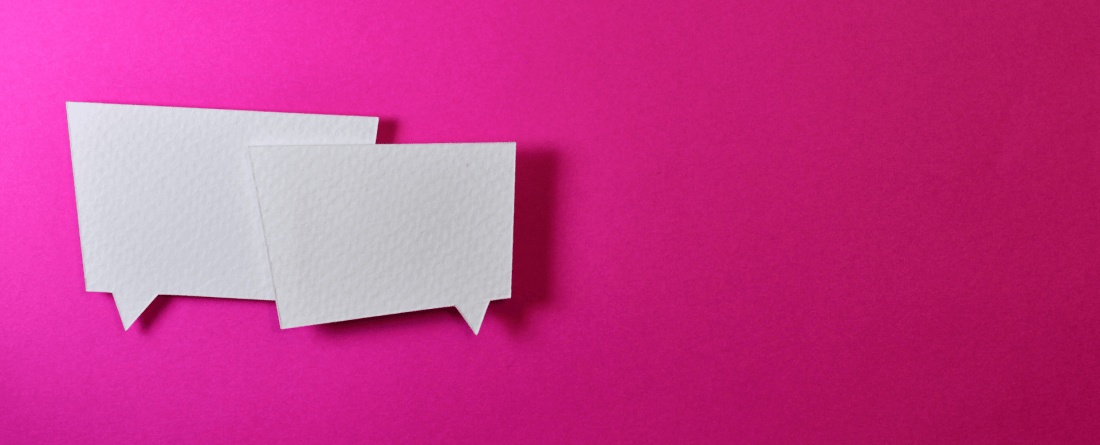 The following column is part of our Do Good Student Voices series.
In this series, students highlight topics they are passionate about and share what they are doing to ignite impact on campus and beyond. The series is a collection of students' stories, in their own voices, about their own experiences, inspirations, and actions for areas they care deeply about.
The following column was written by Alexis Robinson, Do Good Alumni, who is passionate about combatting imposter syndrome as a Black woman formerly in STEM.  She believes doing good is about empowering minority students through mentorship in STEM and helped found the organization BitView. For questions about the piece below, we encourage you to reach out to the author directly at hello@bit-view.org. Alexis graduated in 2020 with a Public Policy major and was involved in the Nyumburu Health Initiative and Sigma Gamma Rho Sorority Inc.   
BitView is determined to help the next generation of students overcome Imposter Syndrome and stay in their STEM disciplines, so that no student ever feels like I did on my first day of Engineering class.

Alexis Robinson Class of 2020
It's the first day of my freshman year of college pre-covid, and my first class of the day is "Intro to Engineering".  I anxiously scan the class to see if any of my friends were able to get into my section. Seeing no one, not even anyone who looks like me, I take a seat in the front row, determined to focus; and be twice as good, just like my Mama preached my entire childhood. 
I listen as the professor quickly goes over the math we'll be using for the day before breaking us off into teams. The professor says these groups will be our working groups for the rest of the semester. I quickly scan my group to see who's in it and immediately notice that not only am I the only girl, but I'm also the only person of color as well. I instantly start trying to prove my brilliance by taking the lead on the first multi-step problem. I'm on a roll. Answering questions left and right, while conscientious enough not to come off too pushy. I can sense my groupmates beginning to see me as a competent member of the group.
Maybe this class won't be so bad, I think when all of a sudden one of my teammates calls me out. He notes that one of my answers to the first step of the problem was incorrect which made the following answers incorrect. I check my work, embarrassed that I missed the answer. As I erase my answers I covertly check my other teammates' faces. Maybe it's just my imagination, my own self-doubt being projected, or maybe it's next level intuition, but I began to see their faith in my intelligence melt like ice on a summer day. 
I don't volunteer any more information after that. I start to fade into the background of my group and question, "what am I even doing here?"
What I was feeling at that moment is what, I'm sure a majority of STEM students have felt at least once in their careers, imposter syndrome. Imposter syndrome is defined in psychology as a pattern of behavior where people, even those with sufficient external evidence of success, doubt their abilities and have a persistent fear of being exposed as a fraud. Imposter Syndrome is a feeling that too many of us can relate to. Research has shown that this is a cause for high levels of stress in underrepresented minorities and one of the main reasons underrepresented minorities drop their STEM majors. This is a phenomenon my good friend, I'Shea Boyd, and I personally experienced and witnessed during our time as STEM majors at UMD. Seeing the lack of diversity in our respective STEM fields, we strived to bridge this gap and ultimately launched our own nonprofit BitView in 2017, just one year after my "Intro to Engineering" course.
BitView is a minority youth outreach program dedicated to providing and connecting Maryland youth to programs that empower them to fearlessly embrace their STEM identities to embark on sustainable, successful, and fulfilling tech careers. BitView's primary focus areas are youth career development and self-expression. In pursuit of our mission, we offer mentoring, coding classes, professional development events, leadership training, and social events. Perhaps our most popular program is our pre-college initiative, known as BitView Saturday Academy, which introduces students to coding, mentoring, and leadership.
Through these components, we hope to address imposter syndrome by giving students the hard and soft skills necessary to be successful in college. By teaching our students Java and C, we are giving them foundational coding skills they can use to be successful in college and beyond. This instruction, paired with our leadership curriculum, builds self-awareness in our students and helps them identify their strengths and leadership styles, building their confidence. Research has shown that there is a strong correlation between imposter syndrome, high affirmation, and the feeling of belonging. We are tackling this head on and creating a community of support for our students to learn and grow in pursuit of higher education. In May 2019, BitView graduated seven students from our 2017 cohort with a 100 percent college acceptance rate and received more than $1.4 million in scholarships! 
In March 2020, the pandemic paused our in-person coding classes, leading I'Shea and I to pivot to a virtual program, which was ready in October. During this transition, BitView received $1,000+ in in-kind donations from the Neilom Foundation, extended our programs to reach  Prince George's County students, and deepened our roots within the Baltimore City community. We also were recipients of the DoGood grant in October 2020. Despite the pandemic, BitView raised $1,532 in donations, recruited 35 volunteers, taught 15 coding and leadership classes, and served 39 students; 30 of those students were served since our virtual launch in October. 
The DoGood Institute has played a huge role in BitView's current success. From the Do Good Mini-Grant we received to the Tune-Up Tuesday Coaching sessions with Kisha Logan, Do Good's unwavering support of BitView's vision is one of the main reasons we are still here today doing great work in our community. Because of the help of the Do Good Institute, BitView is determined to help the next generation of students overcome Imposter Syndrome and stay in their STEM disciplines, so that no student ever feels like I did on my first day of Engineering class.