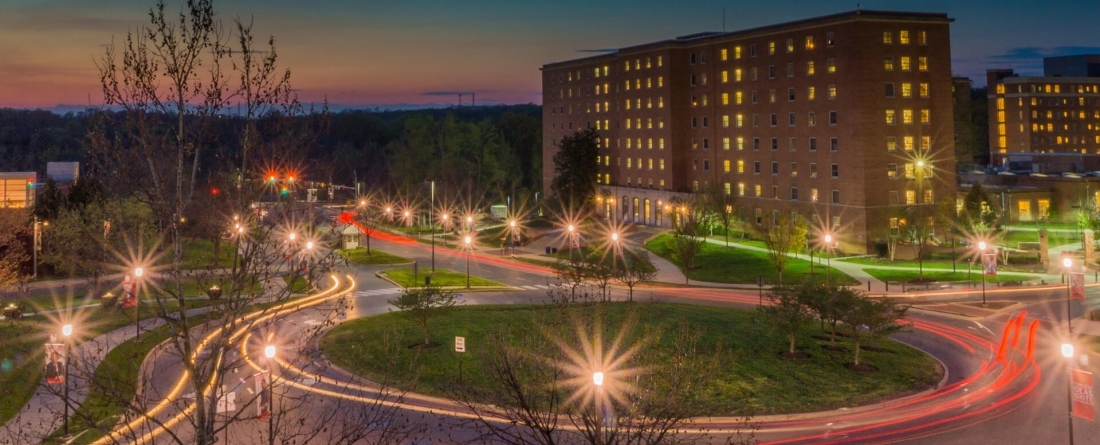 The Do Good Institute is thrilled to welcome five staff members who will support the advancement of our programs, business operations and communications strategies. Each team member will play a critical role in advancing Do Good Institute's mission to inspire and equip Terps to apply their passions and ideas to make a positive impact, now. The growing team brings unique skills, passions and experiences, and most importantly, a commitment to doing good. Get to know them below:
Tacara Elliott, Program Coordinator
Tacara is a program coordinator, focusing on the Nonprofit Management and Leadership Graduate Certificate, where she helps manage programs and services for enrolled students.  
Tacara is a recent graduate from University of Maryland, Baltimore County, holding a Bachelor of Arts in Health Administration and Policy, and she is excited to be starting her career at the Institute. She strives to grow and continue to be of service to her community through Do Good's many avenues.
She currently lives in Baltimore County, Maryland and enjoys time out in nature, her daily yoga practice and collecting Studio Ghibli films. In the future, she hopes to travel the world. Her first spots to visit include: Jamaica and England (where her family is from) and Japan. Tacara speaks conversational Japanese and has been involved with the language for 15 years.
Erin Cassell, Volunteer Coordinator
Erin is an AmeriCorps member serving with Volunteer Maryland as a volunteer voordinator for the Do Good Institute. She joined AmeriCorps because she realized that no matter what she did, her heart was always pulling her in the direction of collaborating to serve others.
Prior to joining the Institute, Erin created a tie-dye and community service company, Roll Up N Dye, which she launched about a decade after earning her bachelor's degree in theater arts from McDaniel College. In 2020, her company was selected to participate in Howard County's Long Reach Rising Initiative. In 2017, she was a winner of the Howard County ChangeMaker Challenge competition for her project, Safe and Beautiful Bus Stops. She served as the project manager for the installation of a bus shelter filled with uplifting art. Her project helped bring to light the need for more bus shelters along Route One and throughout the county.
She has lived in Maryland her entire life. Her favorite hobbies include spending time with her 13-year-old daughter and her family, connecting people, roller skating, swimming and exploring the awesomeness that is the natural world.
Shavon White, Program Management Specialist
Shavon is a program management specialist for the Do Good Institute. She is excited to align her passion for philanthropy and her administrative experience to support the critical business, financial, and programmatic functions of the Institute.
Shavon joins the Do Good Institute with years of experience ensuring the development of program initiatives in the public and nonprofit sector. Previously serving as a program coordinator for the City of Atlanta's Community Court, she executed the operational implementation of a federally funded program responsible for helping teens make smarter & safer decisions behind the wheel. Additionally, as a program assistant intern with the Young Black & Giving Back Institute, she spearheaded the eligibility review and verification process for the organization's annual giving day campaign, which generated more than $178,000 in collective support for Black-led and Black-benefiting nonprofits.
Shavon holds a Bachelor of Arts in Psychology from Bennett College, one of the nation's two Historically Black Colleges for women. She also received a Graduate Certificate in Nonprofit Management and Leadership from the University of Maryland, College Park. When she is not spending time with her husband and three sons, Shavon enjoys being in an outdoor space, cozied up in the warm sun with a good book.
Jenny Cox, Communications Coordinator
Jenny is the communications coordinator for the Do Good Institute. She is responsible for coordinating and executing communications strategies and activities that drive awareness, participation and recognition of the Institute and its programs, both on and off campus.
Before joining the Do Good Institute, Jenny worked as a resident coordinator and student recruiter for Living and Learning International, where she traveled to numerous campuses around the U.S. promoting study abroad opportunities for students. In addition, she spent time living in Ecuador where she worked for Casa Mis Sueños, a nonprofit organization seeking to prevent women and children from sexual exploitation. At Casa Mis Sueños, she developed and curated content for their social media channels, supported fundraising initiatives and participated in outreach events.
Jenny graduated from Cornerstone University in Grand Rapids, Michigan, with her bachelor's in communications. She was born in the Philippines and spent most of her life living in Papua New Guinea, where she developed a passion for foreign policy and international relations. She currently lives in Cheverly, Maryland and loves spending time in coffee shops, art galleries and local restaurants. Jenny speaks conversational Spanish and loves to travel. So far, she has traveled to 11 different countries and hopes to grow that list even more.
Monica Chung, Assistant Director, Operations
Monica was recently hired as Assistant Director, Operations, and most recently served as business manager with the Do Good Institute.
Since joining the Institute almost four years ago as its business manager, Monica has professionalized the Institute's programmatic and organization-wide budgeting; created innovative budget efficiencies; developed and implemented standard operating procedures for business and operations, including a comprehensive employee handbook; collaborated with team members to bring greater efficacy to grantmaking and payment systems; built strong relationships for the Institute with critical campus partners; and so much more.
Monica graduated from Penn State University with a Bachelor of Science in Kinesiology, before obtaining her Masters of Business Administration at Saint Francis University. She also received a Graduate Certificate in Nonprofit Management and Leadership from the University of Maryland, College Park. Monica lives in Howard County with her husband Sang and three children, Joon, Jo and Jona.