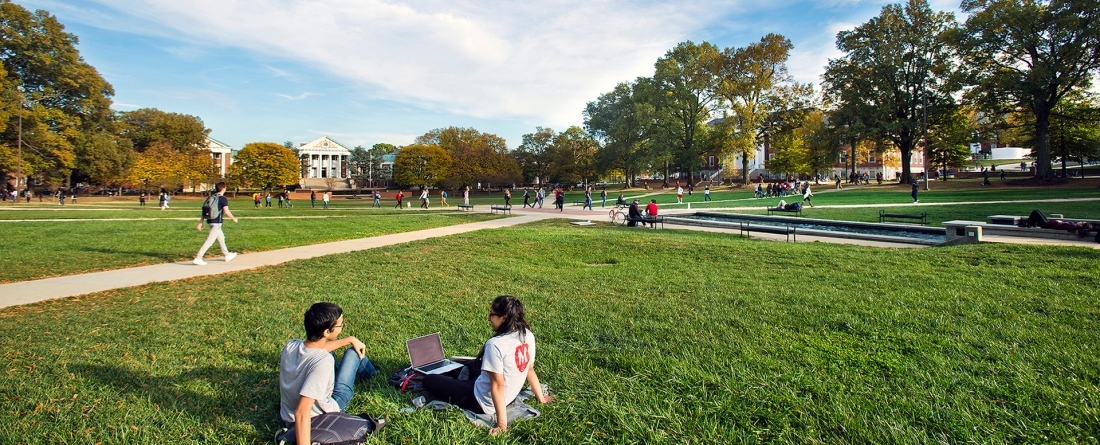 Our Do Good alums, whether they graduated from the School of Public Policy or participated in Do Good programs, have continued to achieve great things since leaving University of Maryland. We caught up with graduates to hear about the great nonprofit and social innovation jobs and internships they've landed, as well as awards they've won. And, we have updates about how Terps are continuing to create change for issues they care about with their social ventures and nonprofits. Find out what our alumni are up to below:
Xan Avendaño (MPP 2019), TIAA Nonprofit Leadership Fellow, started in June as Program Associate, Hawaii at The Harry and Jeanette Weinberg Foundation, one of the 50 largest private charitable foundations in the U.S. In his new role, Xan will be working alongside the Program Director to develop and implement a grantmaking strategy for the Foundation's $12M portfolio in the state of Hawaii that focuses on Housing, Health, Education, and Jobs.
Colleen Cooke (MPP 2019), TIAA Nonprofit Leadership Fellow, is now an Associate Director for CCS Fundraising, a strategic fundraising firm focused on nonprofits. Colleen will be consulting with nonprofits across sectors to conduct feasibility studies, execute campaigns, and measure success to help these organizations achieve their fundraising goals.
Matthew Hollister ('18) and Stefano Brugnerotto, founders of the James Hollister Wellness Foundation and winners of the 2017 Do Good Challenge were invited to showcase their startup venture SAVE Pharmaceuticals at the Global Entrepreneurship Summit, sponsored by the U.S. Department of State and the Ministry of Foreign Affairs of The Netherlands.
Zebradedra Hunter (MPP 2019), TIAA Nonprofit Leadership Fellow, is joining Citibank as the Grants Management Intermediate Analyst starting at the end of July 2019.
Jonah Meyers (MPP 2016) was promoted to Associate Director, Managed Organizations at Arabella Advisors, a national leader in philanthropic advising.
Linda Powers ('15) won the "Do Good Award" for founding and continuing to advance Miles for Smiles and Jonathan Fix ('16) won the "Outstanding Young Alumnus Award" for founding and continuing to lead Terps Against Hunger—which has now packed nearly three million meals—at the UMD Alumni Association's annual Maryland Awards in April. Both are former Do Good Challenge champions. The "Do Good Award" is new this year and will annually recognizes Terp alumni who continue to embody Do Good, in their professional and personal endeavors after graduation.
Natalia Ochman ('19), founder of FLAME and winner of the 2019 Do Good Challenge, was awarded a prestigious Fulbright Scholar award to teach English in Poland in the coming academic year.
Ben Simon '14( CEO of Imperfect Produce) and Evan Lutz '14 (CEO of Hungry Harvest) were featured in the Wall Street Journal on May 13 for their success in the "ugly produce" space.
2018 Do Good Challenge finalist Scholars Promoting and Revitalizing Care (SPARC) used its prize funds to bring mental health first aid to campus. In April, they co-sponsored four sold out sessions delivering a national certification. Read the full article for more information.
Ayesha Tahir (MPP 2019), TIAA Nonprofit Leadership Fellow, was hired as a Senior Research Associate for Hanover Research, a global research and analytics firm that provides high quality, custom research for clients in the corporate, education, and healthcare sectors. In this role, Ayesha will develop survey instruments, monitor data collection, analyze survey data, carry out research, and summarize key data insights.