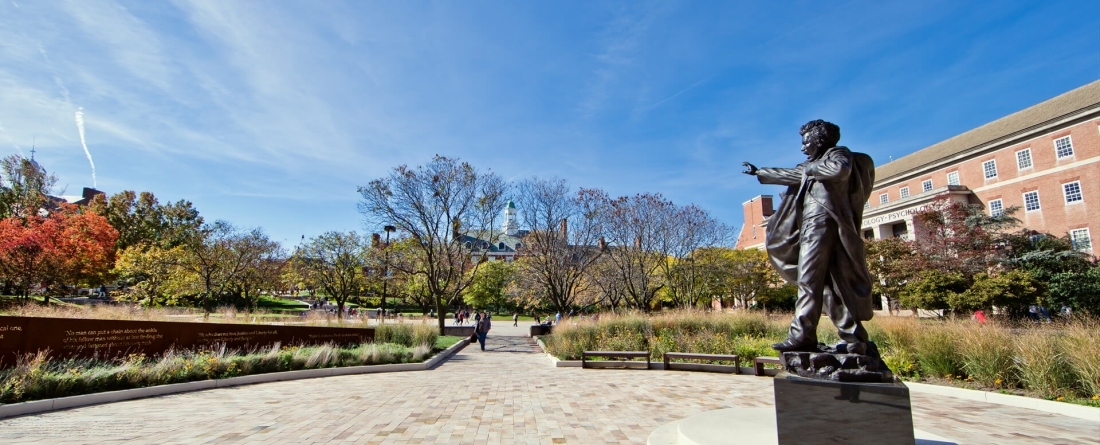 Young Black and Giving Back Institute's Giving Day Supports Nearly 500 Purpose-Driven Organizations
Young Black and Giving Back Institute (YBGB)'s annual Give 8/28 initiative was started to honor some of the most significant milestones in Black history while raising funds for Black-led and Black-benefiting organizations. The third annual giving day, on August 28, was an immense success, raising $253,694 for 474 organizations across the country, enabling them to expand services and programs; serve more families; offer college more scholarships; build capacity; and so much more. 
The initiative and organization was founded by School of Public Policy lecturer Ebonie Johnson Cooper. YBGB aims to educate, inspire, and empower young black professionals, influencers, social entrepreneurs, and activists to effectively invest in changing their communities through philanthropy. 
Johnson Cooper shares a shocking figure: less than 2 percent of philanthropic dollars go to black-led organizations. "Black leaders and Black-benefitting organizations are constantly doing the work, day in and day out, without the funds they need. Give 8/28 is an opportunity to pause and shed light on this community - to really celebrate Black Magic," she explained. "And, with the current climate in our country, people are really paying attention and are ready to get involved."
To help increase the impact of donations during the day, the Do Good Institute provided a $5,000 grant to YBGB. Nonprofits located in the state of Maryland were eligible to receive gifts through a number of Power Hours. Throughout the day, five organizations won prizes including, Community Advocates for Family and Youth, Creative Nomads Ltd, Focus Services Inc., iFLY Youth, and the Neighborhood Well. 
"The Do Good Institute is proud to support the Young Black and Giving Back Institute," said Cali Moore, program coordinator with the Do Good Institute. "We know the power donations can have on smaller organizations and we're constantly looking for organizations and leaders who are affecting real change for their community. We're excited to build deeper relationships and help power more impact for Black-led and Black-benfetting organizations."
In just three years, YBGB has increased their donations (and ultimately reach and impact) 20 fold. In 2018, 114 nonprofits and individuals participated, raising $12,700 for their causes and in 2019, 168 Black-led, black benefiting nonprofits raised $30,949. This year, 2,291 individuals participated making donations - the average gift size was $74! 
"The University of Maryland coursework and discussions have helped to strengthen my understanding of the disparities that Black-led organizations have in the world of nonprofits. Working with initiatives such as YBGB's Give 8/28 Day helps me to put those theories in practice and implementation. I've worked with YBGB for more than three years, and their support for the Black nonprofit community has truly changed lives and organizations for the better," said Chelsea Brown (MPP '20), who served as logistics manager at YBGB during the campaign. Chelsea was a Do Good Institute Philanthropy Fellow and earned a competitive William Randolph Hearst Fellowship from the Aspen Institute to work with its program on philanthropy and social innovation. 
Other sponsors this year included National Partnership for Women and Families, Central Carolina Community Foundation, and CNGR Accounting Advisory LLC. To learn more about Give 8/28 and the Young Black and Giving Back Institute, click here.