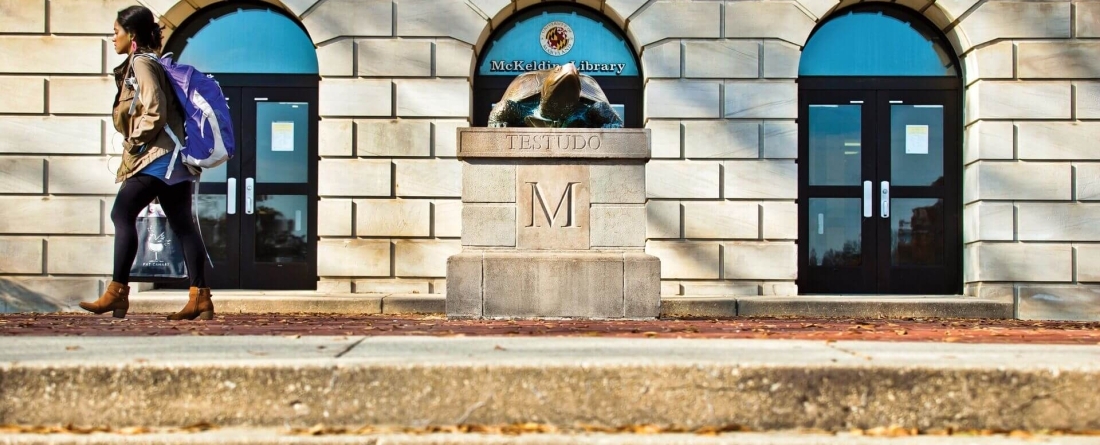 The Philanthropy Fellows program is a partnership between Washington Regional Association of Grantmakers (WRAG) and the University of Maryland's Do Good Institute. Through the program, WRAG connects its member organizations with UMD students studying philanthropy and nonprofit leadership at the School of Public Policy. 
This innovative internship pipeline and professional development program provides WRAG members with knowledgeable and skilled fellows while providing the next generation of philanthropic and nonprofit leaders the opportunity to gain practical, hands-on experience in grantmaking, build a professional network, and learn about local community needs. Meet this year's cohort below:
Fabrizio Aguirre, Windward Fund at Arabella Advisors
Fabrizio is a 2nd year MBA candidate at the University of Maryland's Robert H. Smith School of Business. Interested in social impact and human capital, Fabrizio graduated from the University of Richmond in 2014 with a Bachelor's degree in psychology and history. Following his undergraduate career in Richmond, Fabrizio became a Year-Round Director at the Barton Center for Diabetes Education, Inc. During this experience, Fabrizio practiced efficient business management which culminated in the capable running of seasonal and year-round camping programs based in the New England area of the United States. As a Philanthropy Fellow with the Windward Fund at Arabella Advisors, Fabrizio will assist with the researching, developing, and implementing of ways to realize the Windward Fund's new strategic plan of building a stronger environmental movement across diverse geographies, sectors, and communities. Additionally, Fabrizio enjoys cooking and fictional thriller books.
Joury Bell, Greater Washington Community Foundation (Montgomery County)
Joury Bell is a Master of Public Policy candidate (Spring 2019) and recipient of the 2018 Steny and Judy Hoyer Fellowship (for an outstanding graduate student) at the University of Maryland School of Public Policy, where he is pursuing a graduate degree with dual concentrations in Nonprofit Management & Leadership and International Security & Economic Policy. He received his B.A. in Government & Politics from the University of Maryland, College Park (UMCP). His interests include youth mentorship, equal access to education, health policy, public relations, and social media marketing. Joury is a Graduate Assistant for the College Success Scholars Program at UMCP's Office of Multi-Ethnic Student Education where he mentors, monitors the academic progress, and supports the professional development of 120+ African American and Latino male undergraduates.
Kayla Good, Greater Washington Community Foundation
Kayla is a first-generation college graduate from Lancaster, PA. She is currently pursuing a Master of Public Policy at the University of Maryland, specializing in international development policy. Prior to coming to UMD, she obtained her Bachelor of Arts degrees in Economics and Spanish from Indiana University of Pennsylvania in 2018. Throughout her undergraduate studies, Kayla fostered an interest in local and international development through her economics coursework and doing service abroad. She is excited to be working on community development and housing safety net initiatives as a Fellow for the Greater Washington Community Foundation.
Jesse Graves, Mayor's Office of Partnerships and Grant Services
Hailing from Kentucky, Jesse is enjoying working with the Mayor's Office of Partnerships and Grants. He is also completing his second year of his Master of Public Policy, where he specializes in nonprofit management. Jesse received his Bachelor of Arts in Political Science at the University of Louisville, where he was also a member of the Cardinal Marching Band. Jesse plays percussion and enjoys to travel, having spent most of this summer in Guatemala working on his Spanish. Jesse is excited to be a Philanthropy Fellow with WRAG and looks forward to making an impact through his work. 
Tenneh Johnson Kemah, The Morris & Gwendolyn Cafritz Foundation
Tenneh Johnson Kemah, LCSW-C is a native of Liberia who migrated as an adolescent to the United States during the Liberian civil war. She is currently a student in the Nonprofit Management and Leadership Graduate Certificate program at UMD. She obtained a Masters in Social Work from the University of Maryland in 1998. Tenneh has collaborated and worked with multiple agencies and stakeholders to develop innovative programs for children and families worldwide. She has performed research for international and national programs on issues related to best practice development for children and families. She has also worked with national leaders in the United States in developing, writing, and passing federal child welfare and protection laws relating to immigrant children and victims of trafficking. Living in various countries and interacting with people from all over the globe, Tenneh possesses great knowledge about how governmental and other systems operate in developed and developing nations. Tenneh provides extensive lectures and presentations at meetings worldwide, in addition to receiving numerous certifications and recognitions. 
Sylvia Umegbolu, Greater Washington Community Foundation
Sylvia Umegbolu is a Maryland native who was born and raised in Baltimore, MD. In April 2017, she graduated from the University of Pittsburgh with a Bachelor of Science in Biological Sciences and minors in Chemistry and Sociology. Through her Sociology coursework, Sylvia became more aware of the inequalities and issues present in society and decided to get involved in the public sector. Presently, she is a Master of Professional Studies in Public Administration student at the University of Maryland. Her career goals include implementing initiatives to alleviate community issues, as well as establishing nonprofit organizations in the United States and abroad. Sylvia has also been involved in the healthcare realm, having volunteered at the University of Pittsburgh Medical Center and having worked as an Undergraduate Research Assistant for the Center for Research on Health Care. Given her background, she would like to utilize aspects of Healthcare and Policy in her career. As a fellow for the Greater Washington Community Foundation, Sylvia will expand upon the initiatives for donor engagement by working as part of a team to develop a donor recognition program.
Pamela Vega, Kaiser Permanente
A native Salvadoran, Pamela immigrated with her family to Maryland in 2000. Growing up nearby the Takoma Park/Langley Park area exposed Pam to the reality that an individual's ZIP code is a predictor of their health and well-being. This exposure, coupled with her do good persona, led her to serve both in Montgomery and Prince George's counties as a volunteer to promote population health. Additionally, Pam supports the Biology Department at UMD as a graduate teaching assistant. As a UMD alumna, Pam holds a Bachelor's degree in Public Health Science. Currently, Pam is pursuing a Master's degree in Health Administration and a graduate certificate in Nonprofit Management and Leadership at UMD. She seeks to obtain the skills and expertise necessary to promote the sustainability of healthcare organizations through adapting to a dynamic healthcare environment. As a Philanthropy Fellow, Pam is excited to assist Kaiser Permanente's Community Benefit Department in their community health needs assessment and implementation strategy processes.