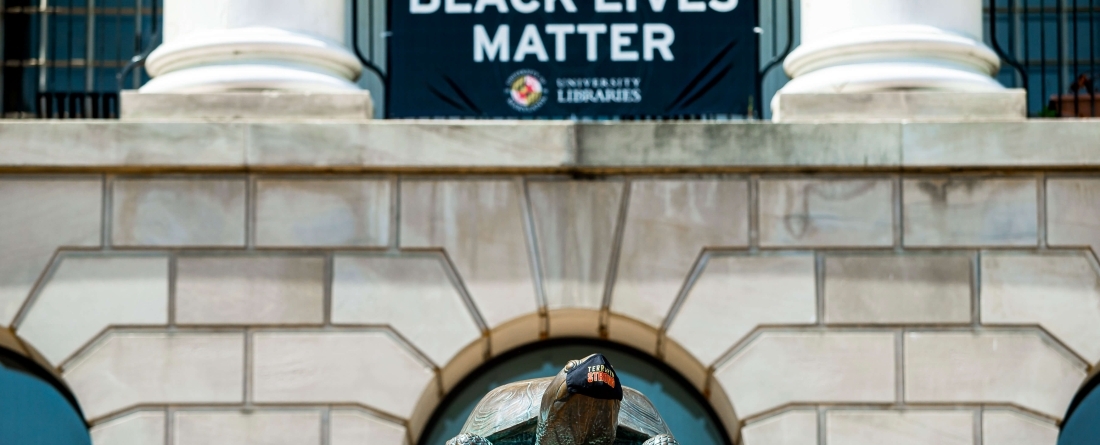 This November, 11 student teams were awarded a Do Good Mini-Grant during the second round of grant making this fall. Student teams applied for up to $500 to help with the development and implementation of their student-led, student-run proposals, aimed at creating a positive social impact for a social issue or cause. This academic year, projects related to COVID-19 and/or racial justice were given special consideration, along with new or emerging teams and community-centered initiatives.
Yet again, this was a strong round of Mini-Grant proposals. Teams have already hosted advocacy events, tested new products, and donated their time and services to help our communities support each other during this challenging time. I'm so impressed with what teams have accomplished so far and what they have planned for the rest of this year.


Cali Moore Program Coordinator
Teams awarded this round are focused on issues such as health, education, and equity, and are engaging in a wide range of activities from advocacy to direct service, and even growing their own social ventures. The Do Good Institute is looking forward to working with these teams to support their success.
November 2020 Mini-Grant Awardees include:
Black Terps Matter
Black Terps Matter is a grassroots anti-racist communal coalition that aims to dismantle all forms and constructs of systemic racism and oppression at the University of Maryland. Since forming in June of this year they have held protests, teach-ins, community building events, and worked with a wide array of students, university administrators, and community organizers. Black Terps Matter were awarded $500 to support its continued advocacy initiatives. 
Chat Health 
Chat Health is a nonprofit organization aimed at leveraging artificial intelligence to improve access and information about preventative health services. Chat Health was founded to improve health literacy of UMD students generally, but has recently shifted focus to COVID-19 mitigation. Through two AI chatbots Chat Health is working toward improving the health of the UMD student body through the application of innovative technology. Chat Health was awarded $450 to continue development of this tech service. 
The Community Learning Garden
The Community Learning Garden at the University of Maryland is a student-run, sustainability-focused garden that aims to teach others about the importance of environmental stewardship, sustainable agriculture, physical activity, and a balanced diet. Currently, the Community Learning Garden is donating 100 percent of the garden's produce to the Campus Pantry, UMD's foodbank, to help alleviate the increase in demand, donating more than 1,200 pounds of food. The Community Learning Garden was awarded $500 for much needed garden supplies. 
Corona Connects
Corona Connects is a website that seamlessly connects volunteers to organizations in need. Using Corona Connects, organizations can easily list opportunities and potential volunteers can search for opportunities by their location, availability, interest, and type of service. Hundreds of opportunities are currently available and all opportunities listed are specifically tailored to volunteering during the pandemic. Corona Connects was awarded $500 to support the maintenance and marketing of its platform.
Edullo
Edullo is an online platform dedicated to leveling the educational playing field by making resources and personalized tutoring accessible to all. So far, more than 90,000 unique visitors have accessed support guides and there are more than 4,500 active members in the tutor marketplace. Edullo was awarded $500 to support scholarships for students that are experiencing difficulty receiving academic support, with a focus on students that come from communities affected most by systemic racism and COVID-19. 
Elevation Sprouts
Elevation Sprouts is a student organization dedicated to elevating learning for children with learning disabilities in financially-impaired DMV schools. Elevation Sprouts is working closely with educators at partner schools to identify what support they and their students need to succeed. To address the most pressing needs, Elevation Sprouts was awarded $500 in matching funds to support a fundraiser for Kramer Middle School that will ensure students have access to school supplies, winter coats, and extra food to make sure that students and families are supported during this difficult time. 
Eta Sigma Gamma
Eta Sigma Gamma is a fraternity with the mission of promoting the discipline of public health by elevating standards, ideals, competence, and ethics of professionally prepared individuals in health education. The Epsilon Chapter of Eta Sigma Gamma was awarded  $350 to support an awareness campaign about period poverty, an issue affecting millions of menstruating women worldwide. The mini-grant will also support a donation drive to collect pads, tampons, and other supplies to donate to local women's shelters. 
Flower STEM 
Flower STEM is a student organization redefining how science, technology, engineering, and mathematics (STEM) should be taught and perceived. They believe STEM should feel like magic, not monotony. Through workshops and guest speakers, Flower STEM shows how STEM is interconnected with arts, entrepreneurship, and creativity. Flower STEM was awarded $500 to support their Flower Buds initiative, a mentorship program that connects university students to high school juniors and seniors in Prince George's County. 
Rotaract
Rotaract is a chapter of the internationally recognized service and leadership Rotary Club. Rotaract provides opportunities for students to enhance their personal development, to address the physical and social needs of their communities, and to promote better relations in the global community through leadership and service. This year, the UMD chapter is creating care packages for students living on campus to help bring some cheer and mindfulness during this difficult year. Rotaract was awarded $500 to support this project, ensuring it can be done in a safe and socially-distant manner.  
Universities Allied for Essential Medicines (UAEM) at UMD
UAEM is an international organization that believes universities and publicly funded research institutions are part of the solution to accessible medicine and medical innovation. UAEM's chapter at UMD was founded upon the idea that all people should have access to the medical technologies needed to survive and lead healthy lives. UAEM at UMD was awarded $500 to support advocacy training and provide resources that will help the UAEM team work more effectively.
Vitalize
Vitalize is a wellness app tailored to addressing burnout in clinicians, which has proven critical during COVID-19. Due to the busy nature of the healthcare setting, clinician-targeted interventions for wellness must be brief, effective, and low-cost. By seamlessly integrating hospital-focused, evidence-based mindfulness and resilience modules into the busy schedules of clinicians, Vitalize aims to help clinicians develop the skills and beliefs needed to combat burnout. Vitalize was awarded $500 to support the continued testing of this new app with groups of healthcare professionals, ensuring effectiveness.