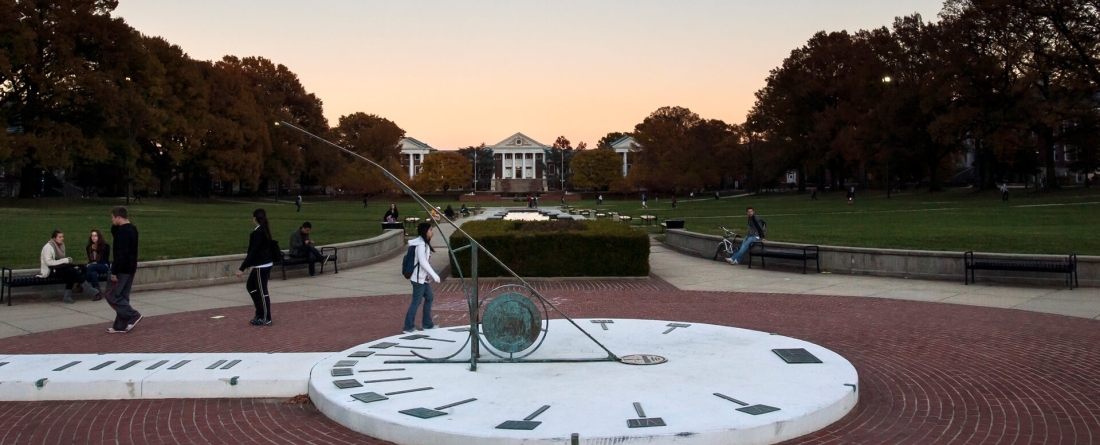 At the University of Maryland, we are equipping and empowering a Do Good generation to apply their passions and ideas to make a positive impact in the world today.
Today's college students are more passionate about social issues than ever before and are looking for ways to get involved and make a difference. As a result, demand for social impact education and experiences is at its highest point in decades, but opportunities to get involved are not widely available on most college campuses.
We believe that all students, regardless of their background, field of study or interests, are capable of creating effective change, making a powerful impact and innovating creative solutions to our world's most pressing challenges.
We're not just motivating students to do good. We're equipping them with the skills, experiences and resources that result in a lifelong commitment to social impact.
The University of Maryland is uniquely qualified to educate and inspire the next generation of community and nonprofit leaders. I believe the unique opportunities created by the Do Good programs will change the lives of students who in turn will make positive change in our State in ways we cannot even imagine.

Thomas V. Mike Miller, Jr.

Maryland Senate President
Do Good Institute Projects
The Do Good Accelerator is a collaborative space on campus that supports and helps to scale up students' innovative solutions to our world's most pressing challenges. The accelerator offers a number of training, development and networking opportunities to enable promising nonprofits, projects and socially-minded businesses the chance to grow their reach and impact.
The annual, campus-wide Do Good Challenge inspires students to pursue fearless ideas, spark innovative solutions, and create social impact for today's most pressing problems. Students from across campus spend the academic year advocating, fundraising, volunteering, supporting, and developing solutions for the social issues they care about. The challenge culminates in a finals event where six teams pitch their project or venture and the impact they've made for the chance to win a share of more than $20,000.
The Do Good Faculty Fellows program supports faculty members as scholars, teachers, advisors, and educational leaders who want to explore social innovation broadly and deeply. Fellows will consider how students can engage in social innovation in its various forms (e.g. service-learning, civic engagement, philanthropy) and how they can engage students in their courses to address social problems. During the program, the Do Good faculty fellows will propose, and ultimately implement, an innovative Do Good course or curriculum within their respective specializations, departments, colleges, schools or units.
Students can receive up to $500 to support their social impact project or venture! The Do Good Mini-Grant provides funding for the development and implementation of student-led, student-run proposals which aim to create a positive social or environmental impact.
The Institute activates signature research and thought leadership that will shape the design of our hands-on, educational initiatives and spark approaches and actions that create a better world. Our signature domestic and global research efforts address key gaps in the existing knowledge on philanthropy and address important questions essential to the future.